Controversial Ruth James, a Luo lady, has sparked yet another online uproar by declaring that she will never, ever take antiretroviral medications.
Ruth James admitted to having HIV, but she will only be treated with antiretroviral therapy (ARVs) at Viusasa.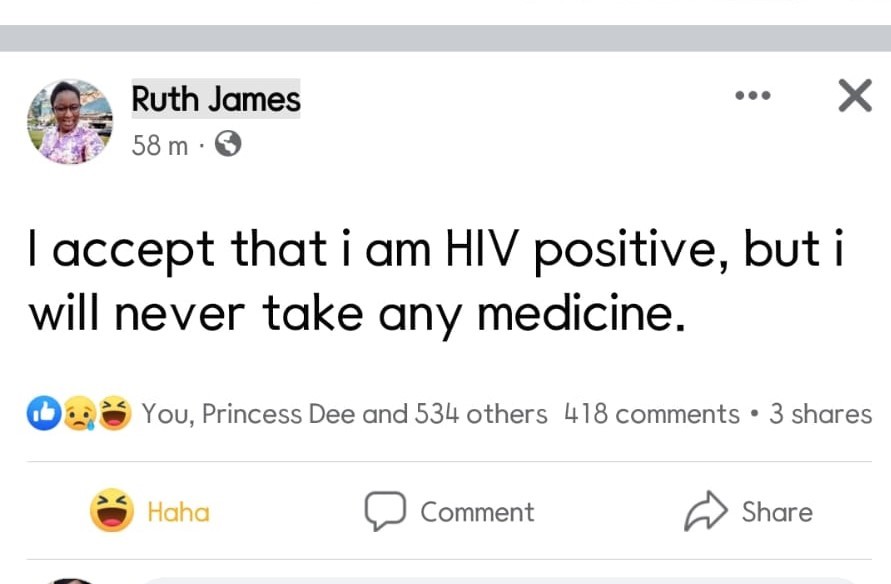 Ealier last year, the Kenyan woman had threatened to reveal the identities of 100 men who she had infected with HIV has spoken.

Through her Facebook account, Ruth James disclosed that it was high time to make public a list of her Facebook friends who she had gone in bed with and who she believed she had infected.
"I want to expose everyone i have given HIV," she posted.
Her post followed a previous one in which she lamented over unending suffering that had pushed her to contemplate suicide.
"Dying is the best thing. I have suffered a lot."
Her post elicited a reaction on social media with users sharing their thoughts on the same.
Among those who have reacted to Ruth's posts include her father who disclosed that she was suffering from mental problems.