NYS money heist and the lavish lifestyle of cornered surprise millionaire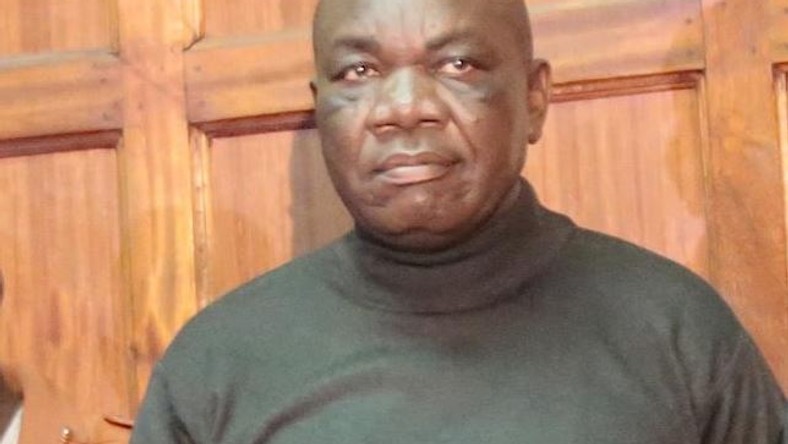 A clerk at the National Youth Service, Evans Wafula Kundu, is making headlines after amassing wealth and assets valued at more than 500 million shillings while on a monthly salary of Sh9,564 and Sh26,300.
His break-through came between 2013 and 2017 during the looting spree at NYS when Sh9 billion was lost through corruption in well-organized schemes involving dubious contracts and fictitious payments.
Wafula is among the surprise millionaires whose wealth have now attracted the attention of the Asset Recovery Agency (ARA) which has now moved in swiftly in a bid to freeze movement of the property.
While on a salary of between Sh9,564 and Sh26,300, Wafula acquired property estimated to be valued at 350 million shillings and deposited 197391968 shillings in his bank account during the NYS money heast.
His lavish lifestyle baffled many for a man earning his salary with no other known major sources of income.
Floodgates of 'blessings' and vast empire
From a humble beginning and living a modest living, 2013-2017 saw the floodgates of cash open for the clerk with his portfolio growing at an alarming rate.
Amog the assets he acquired at this time is a property in Runda which he bought at Sh90 million, a piece of land in Kasarani worth Sh16 million, a plot in Nakuru East valued at Sh25 million, a four-storey residential building in Njoro and 40-acres of land in Trans Nzoia town.
He also owns two plots in Kitale bought at Sh16 million, another land in Nairobi valued at Sh6 million and his palatial home in Trans Nzoia.
ARA maintains that the vast wealth are proceeds of crime as the suspect cannot explain how he acquired them.
The agency, through its lawyer Joyce Gatiri submitted that Evans Wafula Kundu"performed several roles in the fraudulent NYS transactions where he signed most of the fraudulent Local Purchase Orders and issued payment vouchers for goods not used or required by his department".
The surprise millionaire suffered his first blow on Friday after the ARA obtained a court order stopping him, his wife Sylvia Ajiambo Onguru, daughter Millicent Matingi Kundu and their company Mojisola Limited from selling, interfering with or transferring any of the property that is the subject of investigations.
"A preservation order is hereby granted against the respondents, their employees, agents or any other person acting on their behalf from dealing in any manner with the listed property and parcels of land pending determination of the suit," read the ruling by Justice Mumbi Ngugi.
He was among 37 suspects arraigned in court in May 2018 alongside former Youth and Gender Affairs Principal Secretary Lillian Omollo, former NYS Director General Richard Ndubai and his deputy Nicholas Ahere and charged with conspiracy to defraud NYS of millions of shillings.
The scandal also thrust the Ngirita family into the limelight after investigations linked it to the NYS looting spree.