Governor Sonko out of Kamiti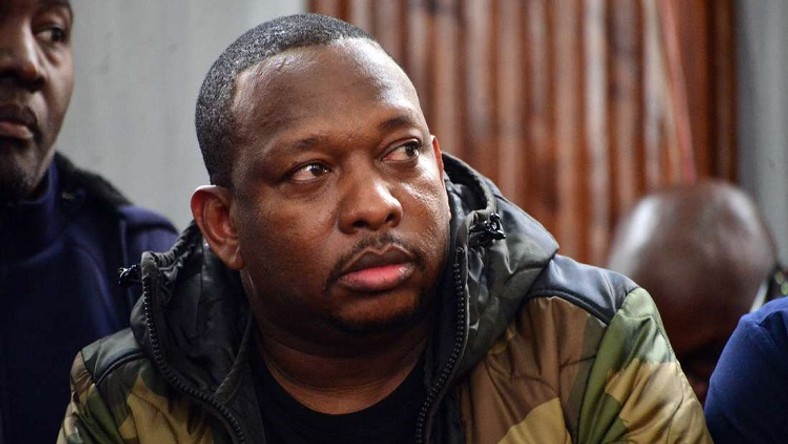 Nairobi Governor Mike Sonko was on Tuesday rushed to the Kenyatta National Hospital following an examination by a doctor at the Kamiti Maximum Security Prison.
Prison authorities confirmed that the Governor was taken to the referral hospital at some minutes past midnight with what has been described as "chest pains".
While in court on Monday, Governor Sonko's lawyer Cecil Miller told the court that his client needed medical attention for injuries suffered during his arrest in Voi.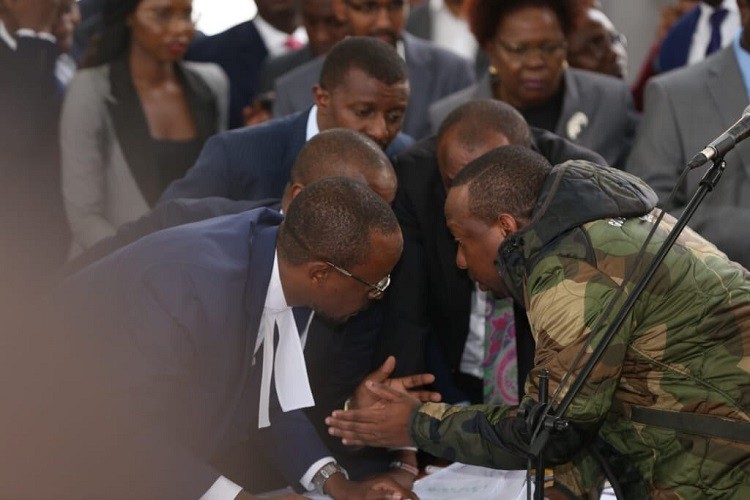 Nairobi Governor Mike Sonko with his lawyers in court
Anti-corruption Chief Magistrate Douglas Ogoti directed that the Governor would only be allowed to be admitted in hospital for his injuries if a prison doctor's examination established a need for it.
Sonko given more nights in police custody
Magistrate Ogoti had further ordered Sonko to remain in police custody until Wednesday when a determination would be made on his bail application.
Governor Sonko denied 19 charges preferred against him by the Director of Public Prosecutions (DPP) and the police.
The Governor is said to have received kickbacks amounting to Sh357 million through various proxies.