JKUAT student who was beaten up by police takes bold step days after assault
Police officers brutalizing a JKUAT student. Allan Omondi, JKUAT student who was beaten up by police records statement on assault
Allan Omondi, the fourth year Jomo Kenyatta University of Agriculture and Technology (JKUAT) who was assaulted by police officers has spoken out for the first time since the incident.
Allan, who spoke to reporters on Thursday night, revealed that he has recorded a statement of the assault at the Juja Police Station.
He also revealed how events unfolded, from his side of things, leading to the terrifying beating.
"They just profiled me based on my appearance, because as they were beating me they were saying things like I must be from Mungiki because of my dreadlocks. I had bloodshot eyes from the teargas an they said that I must have been smoking bhang.
"They beat me up for around 10 minutes before they threw me at the back of their Land Cruiser. I though that was the end of the beating but they continued. I was handcuffed to the top rails of the vehicle and the beating was worse since I was now defenseless," Allan narrated.
I no longer feel safe at school – Allan Omondi, JKUAT student assaulted by police
The fourth year student further narrated that the officers had assured him that they would "finish him" right inside the police vehicle even before he could be booked into the police station.
Allan stated that the video clip recorded by his two friends is the only thing that deterred their plan to kill him.
"When they saw that video they started cooperating and decided they would take me to the police station. I will only feel safe to go back to school when I'm sure that some legal action will be taken against the four of them," he stated.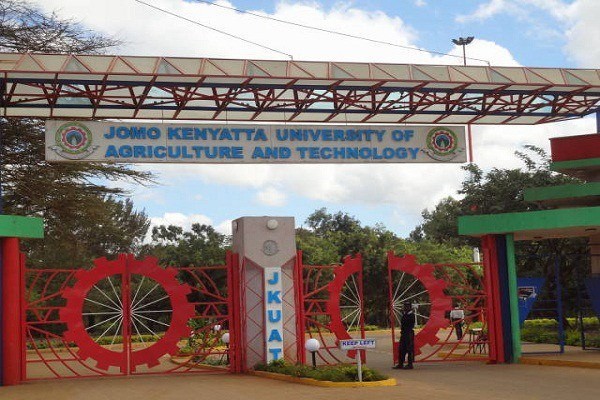 Allan Omondi, JKUAT student who was beaten up by police records statement on assault
Three of the officers in the assault were named as George Wathania, Jonathan Kibet and Boniface Muthama while the fourth is yet to be identified by the National Police Service Commission (NPSC).
They have, however, all been suspended as the police Internal Affairs Unit (IAU) conducts investigations.