Esther Akoth, also known as Akothee, the Kenyan songbird, acknowledged her divorce from her spouse Denis 'Omosh' Schweizer in a recent revelation that piqued the interest of her fans.
On Thursday, Akothee, better known as Madam Boss, rushed to social media to share a photo of herself with the phrase 'Niko single,' which translates to 'I am single.'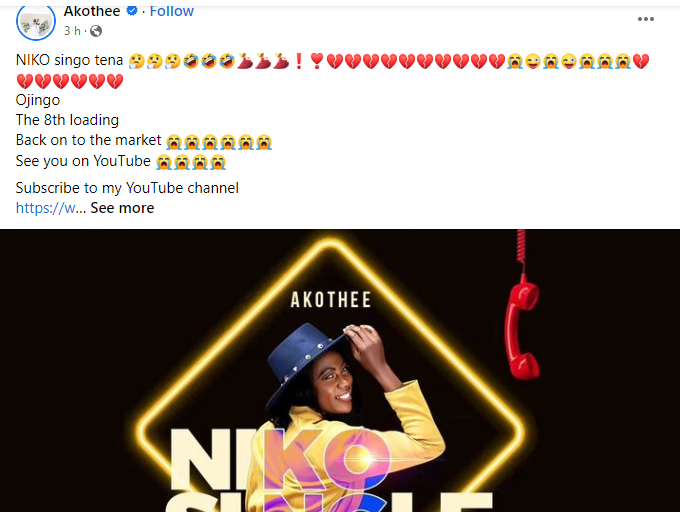 The news of her break-up elicited a variety of emotions from her followers, with many questioning the announcement's veracity.
This news comes just days after Akothee revealed that her manager, Nelly Oaks, who was also her former lover, will always have a special place in her heart and will always be a member of her family.
Akothee commended Nelly Oaks and expressed her deep thanks for his constant support and commitment to her family during the opening of her daughter Vesha Okello's new business endeavor, Chateau 254 Cellar & Gastro Club.
She affectionately referred to Nelly as the "man behind her brand" and described him as her best friend.
Despite their romantic relationship coming to an end, their bond and friendship have remained strong, and Akothee highlighted how Nelly continues to take care of her children and spends time with them.
Akothee wedding
Akothee said 'I do' in a grand wedding event hosted at the Windsor Golf and Country Club on April 10.
The wedding ceremony brought together many high-profile individuals from different walks of life.
Akothee, the singer, shared photos on social media of the luxury wedding held on Easter Monday, where she officially became Mrs. Schweizer.