Pritty Vishy and Stivo Simple Boy, two popular Kenyan musicians, flirted on a live Instagram session on Sunday night, leaving fans surprised.
Simple Boy is married to Grace Atieno, yet he has a history of dating Vishy.
Vishy contacted Simple Boy and put the call on speakerphone during the session.
Vishy even asked Simple Boy when they could meet again as the two musicians flirted and joked around.
"Nikupigie lini, nione mafikirio yako imefikia wapi?" Vishy asked him
Simple Boy didn't give her a direct response, but Vishy insisted on a schedule so she could plan her life around his wish.
The suggestive interaction between Vishy and Simple Boy has fueled rumours that the two performers are reuniting.
Vishy and Simple Boy, however, have not confirmed or rejected these rumors.
No turning back…
A few months ago, Pritty Vishy said she had moved on and she was not looking back.
The content creator revealed that she can't get back with the Freshi Barida hitmaker, rain or shine.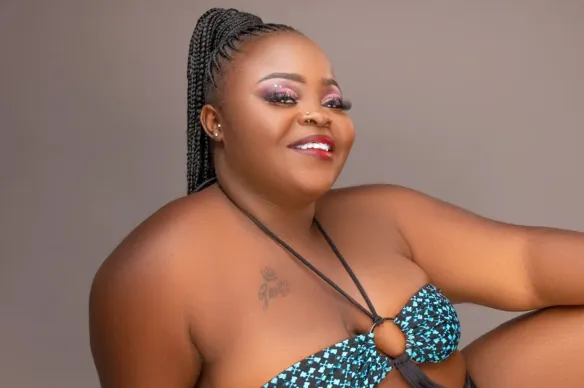 Vishy was engaging her Instagram fans during a Q & A session when a fan asked her if she can give the musician a second chance.
The fan wrote:
"Can you give Stivo a second chance?"
Vishy replied:
"No! I have moved on. I can't."
Another fan asked her why she still talks about Stevo yet she has grown too prettier to be with the singer.
"Mbona hutaki kuacha Stivo. Ama bado unaona mnarhyme? Umekuwa mrembo cheza ligi yako," the fan wrote.
While responding to the second fan, the young lady stated that she is still trying to help her ex.
She said she will introduce her new lover soon.
"I'm just trying to help him just the way I did from the first day I met him. And soon I will introduce the person that is currently driving me crazy," she said.