Entertainment
Lifestyle
News
"Siwezi oa chura kuwafurahisha!"- Samidoh responds to fans asking him to marry Karen Nyamu as second wife
Kikuyu musician Samuel Muchoki, alias Samidoh, has sparked an ongoing debate by declaring that he will not be compelled to accept a second marriage in order to please others.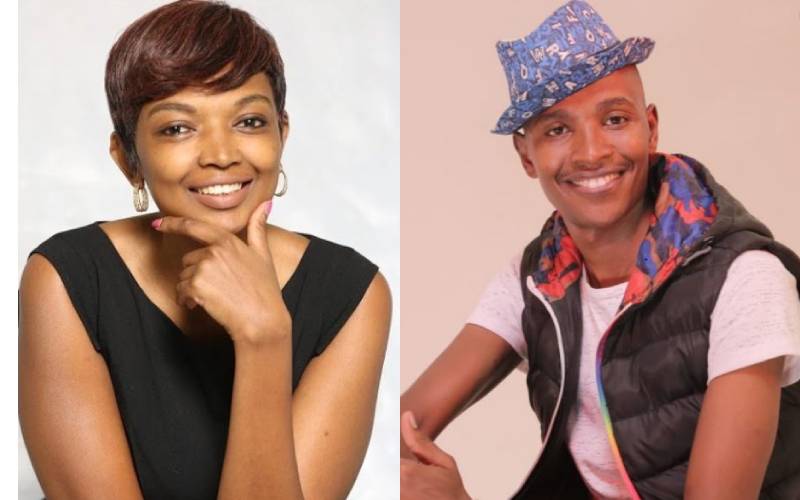 A day after being told to clean his house, the Mugithi musician responded to a fan who urged him not to marry a second wife.
In an online conversation, a social media user named Joyce Joyce Wairimu Mbuthia tells Samidoh;
Samidoh don't accept to be a slave to your past. Make peace and move on, you don't have to marry a second wife by force juu amezaa kwa kutaka ama kukutega. And she is not giving you peace either! you have a very mature wife and peaceful! Be content with that and build your home"
Samidoh responded in full agreement to this view;
"Heheh, I will never agree to take to my mother a frog to please people"
Calls from a fan urging Samidoh not to marry Karen Nyamu have led to a dramatic response from the nominated senator.
"Hehe, ata yeye ajue kusoma the signs of the times. Gone are the days when it mattered what he says. The uhii I sawa cannot be unseen," Nyamu said.
The singer has been trending since Monday when Deputy President Rigathi Gachagua told him to stop airing his marital issues in public
In a thinly veiled threat, Gachagua instructed Samidoh to take charge because he was embarrassing Kenya by taking his domestic issues abroad.
"Wewe Samidoh ni rafiki yangu, na unajua vile tunakupenda na nyimbo zako lakini kuna pahali unatuangusha kidogo. (Samidoh is a good friend of mine and we love his songs but he is causing us embarrassment.)," said the Deputy President.
He added; "Samidoh needs to control his people because as the African proverb says 'an elephant never tires carrying its tusks'."
"We will discipline you. We will not allow you to go overseas or we will limit you to going alone."