Former Real House Helps of Kawangware actress Esther Chebet known by her stage name Matilda is still mourning the demise of her mother, months after her death.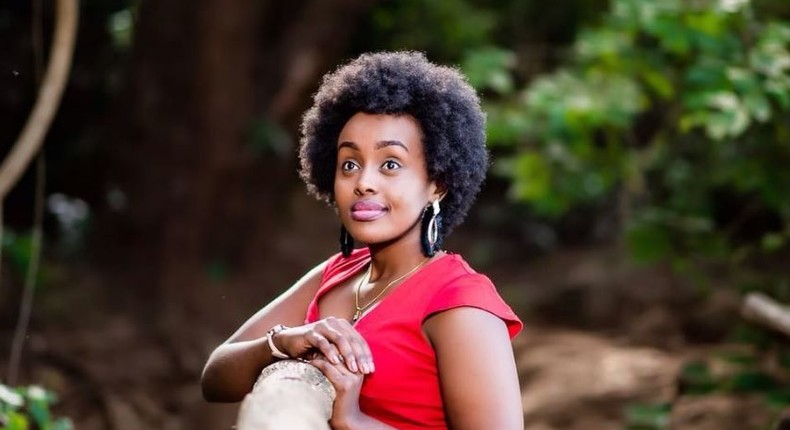 While remembering her late mum, Chebet took to her Facebook to pour out her saying she was still in the healing process.
"I know nimepotea but Grief haikuji na manual, I watched as my mum took her last breath a few months ago na kupona ni kila siku… Everyone heals differently.
"Kuna mtu alinikaribisha kwa corner ya Orphans
I'm getting comfortable, nitarudi," She wrote.
Adding:
"Sending love to anyone who's lost their loved ones, It shall be well
Thanks for the love and support
"
Chebet's mum died in August.  However, the content creator did not mention the cause of death of her mother.
She was comforted by friends and followers who sent condolence messages to her.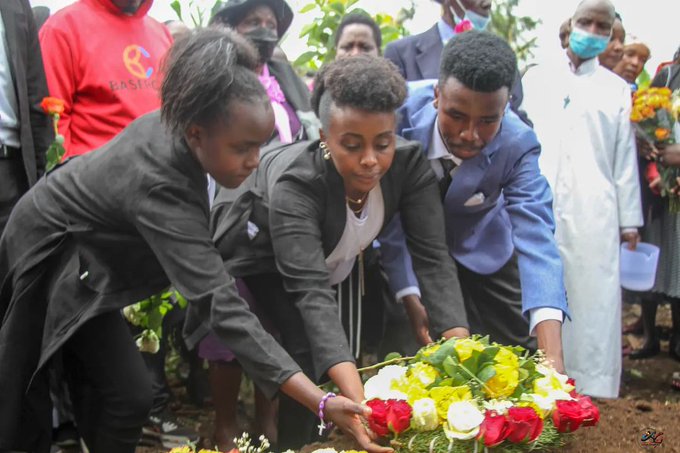 Here are some of the messages from her fans:
Esther Kirong Chepkoech: Take your time to heal Chebet, God gives healing at His own recorded time. It shall be well ❤️
Chepsiror Jnr

:
We never heal from grief! That's what I have learnt. We only learn to harness the emotions that come with it. I lost a friend in a plane crush almost two years ago and to be honest, I hear him speak to me almost every time I am silent. The pain is as fresh as yesterday…… Grief, I have known! It shall never be well!
Mr. Agriculture:
Pole sana. Chukua muda wako na umkaribie Mungu. Utapona kwa wakati wake
Cenyl Nyawira: Mimi I lost the closest person some time back I grieved for quite a while,adi my best friend akaniuliza ama nadhani ni Mimi wa kwanza kufiwa! I cried yawa! Nikilia akaniambia ata mm nitamfuata soon! I don't know whether I'll ever heal! Especially coz t… See more
Dee Ongere: One day at a time Matty,grief never goes away 27 years of loss and I still grieve my parents…,karibu kwa hii corner and we pray for you that you get the grace to walk it through so that you can make us smile again…hugs❤️❤️❤️
Kibet DE Alfonso: There is nothing worse than losing your Mum, absolutely nothing. Life will never be the same again. It's been a while too but am yet to heal. I feel you Sister. Take time.
Josephine Chirchir: You never heal.,everyday it is fresh I feel you because Iam in the same shoes as you.rip mama
Sarah Wanjiku: Lost my mom 2005 and till date I still mourn😭😭😭💔 may your mom's soul rest in peace 🕊️