After South Mugirango Member of Parliament (MP) Silvanus Osoro partnered his counterpart from Mumias seat Peter Salasya with Bomet Woman Representative Linet Toto, there was levity outside the parliament.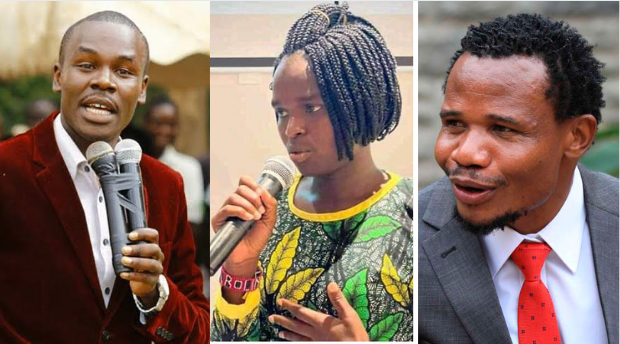 Dennis Nyambane posted a little video clip of Osoro making the allegation that the two young MPs were suitable for marriage on Facebook.
He claimed that because they are both lawmakers, their union would be ideal.
Since Toto is dark and Salasya is brown, the majority whip in the national assembly predicted that if the two were married, they would have adorable offspring.
"Hii ndoa ikuwe normal. Hii ndoa ndio tumeshikanisha. Wewe ndio bwana, wewe ndio bibi. Sasa wewe ingia hapa kabisa muzae watoto. Unajua huyu ni mweusi wewe ni mweupe mtoto akuwe muhindi. Maisha ni namna hiyo.
(This marriage should be normal. We have approved this mariage. You (Salsaya) are the husband and you are the wife (Toto).
So get into this marriage and sire children. You know this one is dark and this one is brow so your baby would be like an Asian. That is life)," Osoro said.