News
Kenyans praise security officer for returning Ksh.2.4M belonging to passengers
Visitors from the United Kingdom have praised two Kenya Airports Authority (KAA) staff and a police officer stationed at Wilson Airport for their kindness in returning their bag, which contained over Ksh. 2.4 million, phones, and an iPad.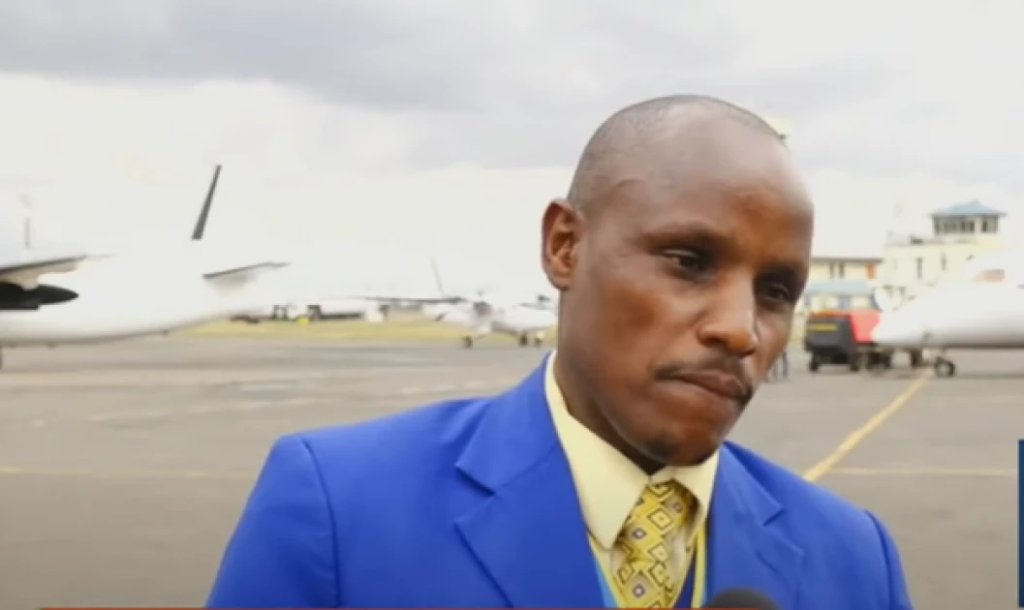 The three discovered the tourists' bag at the airport's arrival area and kept it at their office before calling the owners.
According to KAA management, the three will receive compensation for their thoughtful act, which will help Kenya become the world's top tourism destination.
The administration added that installing CCTV cameras will improve security at the facility.
The three people are policewoman Brajeliner Fikiri, security guard Martin Kamau, who oversees arriving drivers, and Joseph Kabangi, who oversees security at Wilson Airport's luggage collection area.
"I can remember it was early last month there was a passenger who came and they were transferring their bags from their trolley to the tourist van and one of the passengers somehow forgot his bag…it was a small brown bag," said Kabangi.
Kabangi, with the help of Fikiri and Kamau, screened the bag to ensure there were no explosives or any prohibited items.
On further search, they discovered the bag contained cash in dollars and Kenya shillings, phones, an iPad and cards.
"We had got his contacts and we called him and he found us in the office, he identified the bag and said the bag was his. If he had not turned up that day we would have booked it in the OB and then we keep it in our safe custody," stated Kabangi.
He said it is a common occurrence for travellers to leave their items at the airport, which they store for at least 90 days before handing it over to Kenya Revenue Authority (KRA).
"Integrity is our core value, it is our business. I will assure them they will always get their items back," added Kabangi.
Interestingly, this happens in an airport without official CCTV cameras to monitor activities. The only CCTV cameras around are those installed by private operators.
Joseph Okumu, Regional Airport Manager, said: "Procurement process for CCTV has been unresponsive but right now the process is under procurement and we expect that by end of this year the CCTV will be up and about so this airport will be covered by CCTV systems."
Mr. Okumu added that the three officers will be rewarded for their honesty in securing passengers luggage and for ensuring that tourists are much safer when they visit the country.
He stated: "Those officers who were responsible for recovering this money will be commended."
About 300 aircrafts and 3,000 travellers use Wilson Airport on a daily basis, with the majority being tourists visiting different parts of the country.