Sarah Kabu, the managing director of Bonfire Adventures, and her husband Simon Kabu are among the country's wealthiest celebrity couples.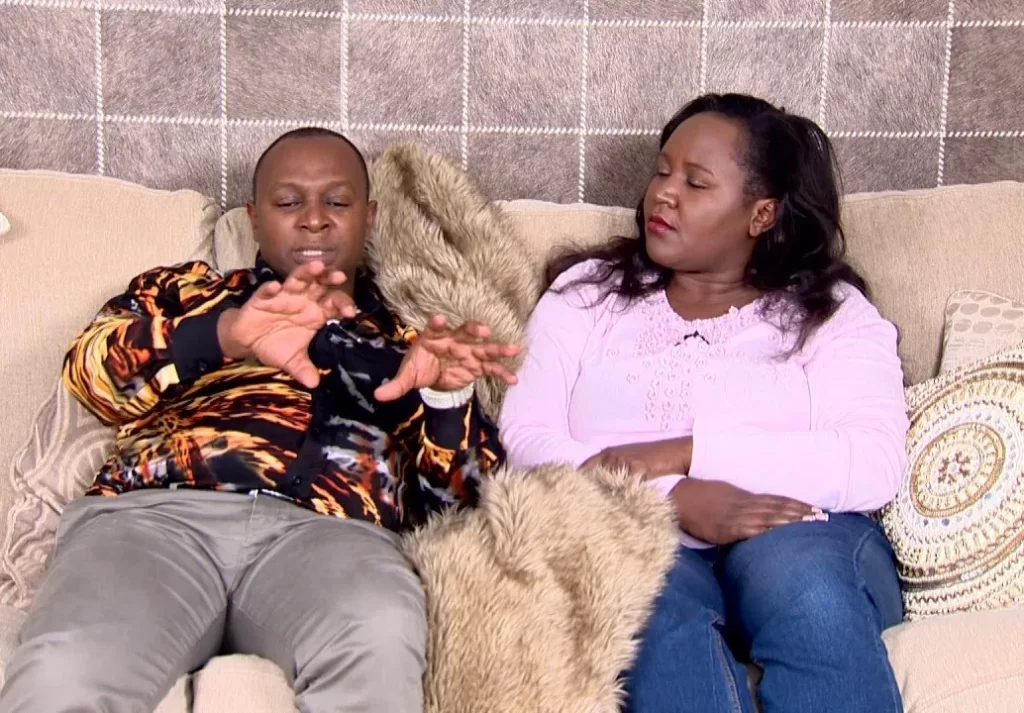 The pair built a company empire from the ground up that has brought them millions of dollars and gained them reputation in the corporate world.
The pair, on the other hand, isn't afraid to show off their hard-earned fortune by dropping a few million on high-end automobiles and residences.
Mkenya leo takes a peek at one of the family's homes in Ol Pajeta, Nanyuki, in this segment. In the year 2020, Sarah gave Simon the house as a birthday present.
The mansion is said to have cost Ksh37 million to build.
"Happy birthday, sweetheart… @kabusimon yes now we have our very own private getaway in the wild when we want to unwind from city's hustling. I knew how badly you wanted to get a holiday home inside Ol Pejeta conservancy but corona happened. You dreamed to enjoy but you didn't dare to achieve. Ladies I have told you many times to visit @dadabystanbicbank page uchanuliwe na women of substance on how to achieve your goals through #dadacan ask any teacher without loans you cannot achieve much like for this project only 30% of potential income will be going to loan repayment and nikimaliza mimi na retire hapa na who is who in Kenya." Sarah stated while gifting him the house.
The grateful Simon responded, "Thanks so so much everyone who wished me a happy birthday today. Now I'm overwhelmed by what @sarahkabu surprised me with today. Imagine a retirement home! Sarah… I'm over the moon. You are a proverbs 31 woman… this is too much on me. We have been visiting Ol Pajeta ( Mt Kenya wildlife estate) mkwe-many times and every time we visit there I always comment…. 'ningetaka kuretire hii place'…. but this year we have been affected in hospitality and didn't have hizo plans hivi karibuni.
"Sarah took this seriously and took a loan with Stanbic dada ) without my knowledge) and bought the house for me!"
The five-story mansion is a reinterpretation of elegance and a reflection of the cliché that "home is where memories are made."
The family maintains well-kept lawns and a garden in which they cultivate fresh veggies for their own consumption.
The interior of the house is stunning, with white-washed walls. The interior is elegant, a reflection of the family's wealth.
For the living room, they used a mix of regular wallpaper and granite tiles, and for the children's reading room, they used mural wallpaper.
Expensive crystal chandeliers hang from the living room's ceiling.
The living room walls are covered with a grid of family portraits, artwork, and other precious items.
The family decided on an open kitchen with a view of the living room.
"I thought of a beautiful kitchen that forms part of the house. It makes the house more spacious," Sarah Kabu said in a recent YouTube interview.
The pair also has an office in their opulent home, where they can perform official business while relaxing at home.