Do you remember a while ago when we informed you that Thee Pluto had shaved his signature dreadlocks after city politician Wangui Ng'ang'a dared him for Ksh 1000000? We are certain that you probably did not believe it. You may have thought that Thee Pluto was clout chasing, or the politician would "jump" him.
Well, shock on you! The deal was serious. Today, Wangui honored her part of the deal by giving Thee Pluto the Ksh 1000000 in cash, as she had promised. She handed the money to Thee Pluto in a press conference attended by various online media.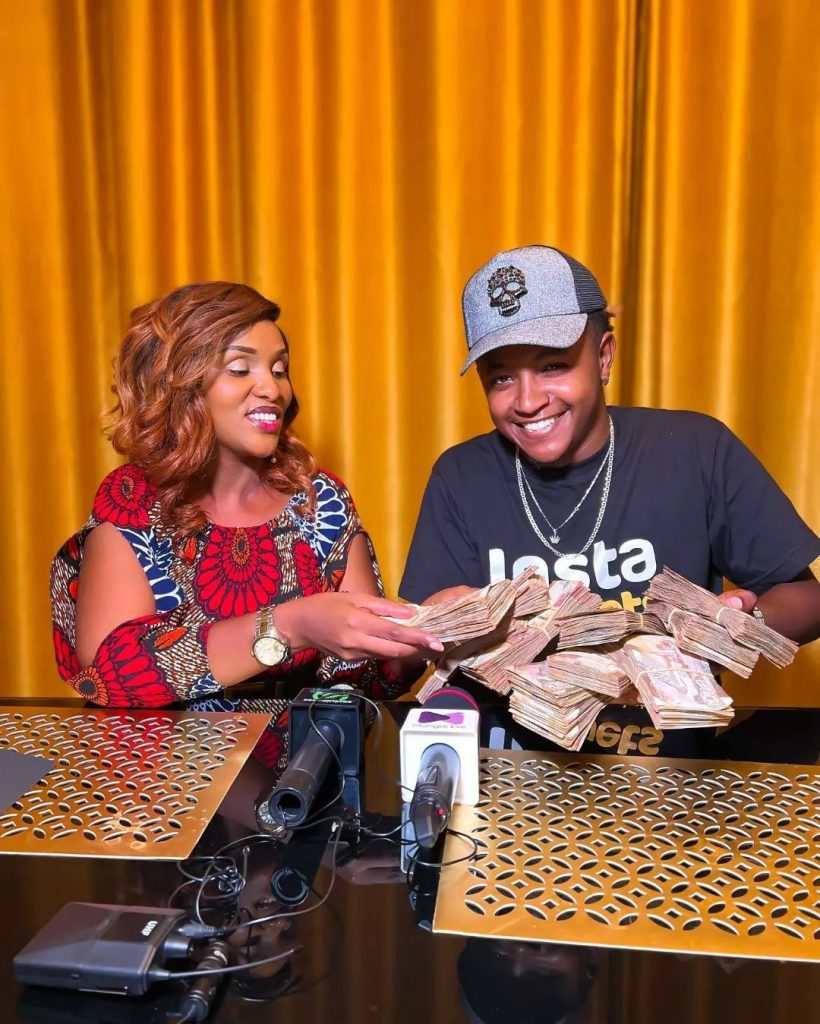 On being asked why it had taken her long to give Thee Pluto the money, Wangui claimed that Thee Pluto was not around and it was the perfect time to do it.
Wangui proceeded to explain that she never liked Thee Pluto's dreadlocks because they made him look unprofessional when his brand was growing daily.
"Personally, I like this current look. He looks sharp and smart. The previous look made him look like he was not serious with his life" explained Wangui.
However, she did know that Thee Pluto would shave. She claimed that she jokingly dared him, only for him to take the dare seriously because there was money involved. She advised viewers who want their friends to change to use some incentives to motivate their willingness to change.
She advised, "if you need somebody to change, saa zengine unampatia tu incentive. Hata yeye (Thee Pluto) najua alitaka kuzikata lakini hakuwa na a very good reason. I think I have given him a reason ya kukata hiyo nywele."
On his part, Thee Pluto claimed that his previous dreadlocks-look made it difficult for him to perform in business, especially when dealing with older clients.
"You first impression does not have a second chance, nilikuwa naona clients were over fifty years akishindwa kunitrust ju ya dreadi," he said.
He was, however, honest to disclose that the Ksh 1000000 was his primary motivation to cut his dreadlocks.
On being asked what he would with the Ksh 1000000, he said that he would invest it make it produce another million.
Thee Pluto had been adamant about not cutting his hair before the Ksh 1000000 was placed on the table, but, evidently, Mkikuyu ni Mkikuyu tu!