According to the 85-year-old human rights activist John Khaminwa, law is in his blood. He has practiced law for more than fifty years. He says the only thing that will separate him from law is death.
The philanthropic lawyer says listening to other people's problems rather than thinking about your own is very therapeutic. He is popularly known to be a phone call away from representing those believing their rights have been violated.
But he has also suffered major tragedies in life that weigh him down when he spares a thought or two about them, however tough a case or discussion he is in.
Family
He lost his wife of 48 years Joyce Khaminwa, who was a high court judge, in 2014. In 2017, he suffered yet another very painful loss, the loss of his firstborn son Albert Khaminwa. Albert was a lawyer who at the time of his death had become a senior lawyer at Khaminwa & Khaminwa Advocates. The death of his two loved ones greatly affected him but well life must move on.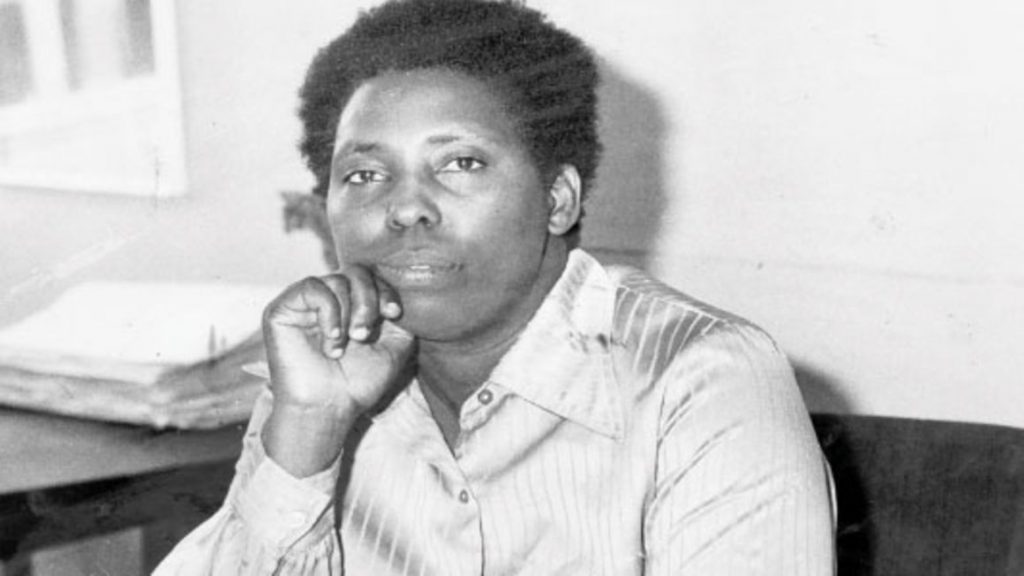 "I miss my wife a lot. She was a brilliant judge," he told the Star with a suddenly forlorn face during an interview on Monday. Joyce Khaminwa, his wife of 48 years, died in 2014 at Nairobi Hospital. She was a judge at the High Court.
"Yes, we had a wonderful marriage for over 48 years. What a partner she was," he said, with a somber mood setting into the room. Death must have robbed him of a marriage so hard cultivated and richly interwoven.
Losing Son
Dr Khaminwa describe his firstborn son Albert Khaminwa, who died in 2017, as the one who walked in his steps, becoming a lawyer. At the time of his dying, Albert had become a senior partner at Khaminwa & Khaminwa Advocates, the law firm the veteran lawyer runs.
"He was a brilliant son," he said, followed by silence. From his demeanour, the two deaths clearly drilled a deep hole in his heart.
READ MORE ARTICLES
Dr Khaminwa has had enough of life, seeing so many things that work for him and those that don't. The one that clearly continues to fascinate and relieve him of stress for over 50 years is practising law. This is what relieves his stress and keeps his hope alive after waking up from his bed.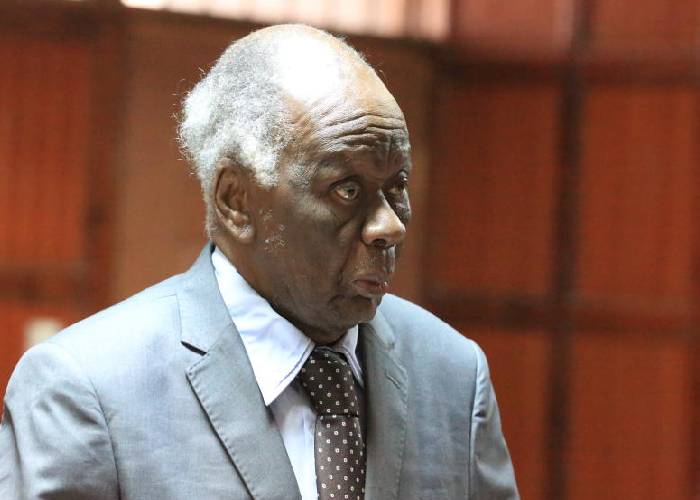 "Being an advocate is really fascinating. I like listening to people's problems. It relieves my stress," he said.
"You go and find this chap telling you he is suspected to have killed someone. Another is a woman crying to you that her husband has beaten her and kicked her out of their home with children in the streets.
"Listening and thinking about other people's problems rather than your own is emotionally therapeutic."
He is so much in love with the law that he won't retire from it. It is only death that will make him stop lawyering, he said.
Dr Khaminwa has represented the high and mighty in his over half-a-century career, with some of the cases making him cross paths with former President Daniel arap Moi, landing him in detention.
"I have represented Raila, Matiba, George Anyona among others during the struggle against dictatorship," he said. His representation of Stephen Mureithi, who had been moved as deputy chief of intelligence but declined, particularly earned the wrath of President Moi.
Another case that pushed him to national limelight was the cultural conflict that pit Umira Kager clan of Alego against Wambui Otieno, who wanted the body of her late husband SM Otieno buried in their Ngong Matasia home in 1986. SM Otieno was a leading criminal lawyer. Dr Khaminwa represented his widow.
Though Khaminwa won the first round of the protracted battle when the High Court ordered the body given to the widow for burial in Matasia, the clan later won in an appeal and had the body for burial in Alego, Siaya county.
It was one of the longest heard cases that lasted over a year, with the body of the late top lawyer lying at the City Mortuary, awaiting the court's ruling.