Housing Principal Secretary (PS) Charles Hinga has assured Kenyans that the government is working hard to revolutionize the country's housing industry.
On Wednesday, May 24, Hinga addressed concerns about the government's proposed housing charge, which is described in the Finance Bill, 2023, which is currently before the National Assembly.
Kenyans have had conflicting reactions to the concept, with some questioning its viability.
Hinga emphasized the importance of required contributions in recruiting possible investors for the large-scale housing project.
He explained that the government requires these contributions in order to reimburse investors after construction is completed.
"This enables our nation to confidently approach the market and entice investors, encouraging them to bring forth their financial resources. Through this collaborative endeavor, we can successfully construct housing units on a large scale. Upon completion, the keys will be handed over, payment will be made, and the investors can move forward with their endeavours," the PS said.
Hinga clarified that the decision was made with the intention of addressing the persistent issue of the housing problem, which has also led to an increase in informal settlements, currently numbering 1,400 and continuing to grow.
He highlighted that 91 percent of Kenyans currently rent, and the plan is to subsidise rent payments to facilitate the transition to homeownership.
The Housing PS further stated that the government will prioritise Kenyans who do not currently own houses.
Additionally, he emphasised that individuals wishing to acquire units from the Affordable Housing project can only get one.
"When you get the house, you don't pay stamp duty. We know where we are, and we know where we want to go. You cannot buy more than one unit. One ID, one house," he added.
Hinga added that Kenyans who are already paying for other houses can transfer ownership to their children.
"That money that you are contributing, you can confer it to them so that by the time they are turning 18 years of age, they will have a unit," he said.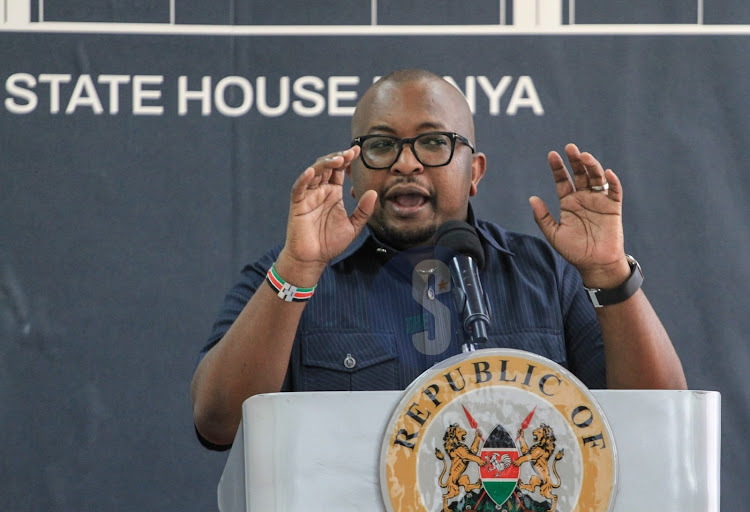 Regarding the location of the housing units, Hinga revealed that five hundred and twenty-four (524) parcels of land have already been identified in major towns across the country.
He said that Kenyans are free to choose where they want to own a home.
"It will not be a blind undertaking. We are starting a programme where we will put 200 units in every constituency, and those units will be allocated."
The PS assured that even in areas where the demand may not be apparent, such as Mararal, Karachuonyo, or Nyansiongo in Nyamira regions, the government will proceed with caution and due diligence, taking into consideration that it is an employer with a significant number of people in those areas.
Who did this to housing PS Charles Hinga? pic.twitter.com/2xrHA7CSSB

— Alinur Mohamed (@AlinurMohamed_) May 24, 2023