One of Kenya's newest comedians is Onsongo. He began his career in early 2020, and in mid-2021, one of his comedic videos became popular on social media platforms, catapulting him into the public eye.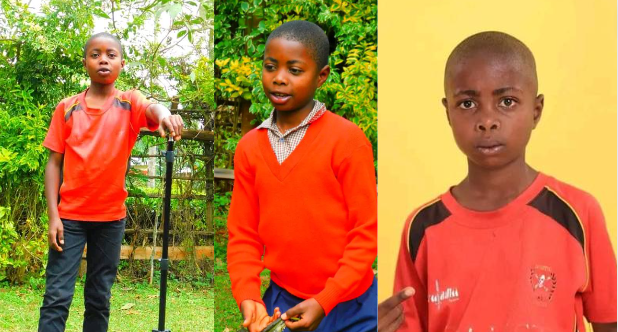 Since then, he has produced a series of amusing videos that have gained him a large following. For a biography of Onsongo Comedy, see below.
With his early entry into the comedy business, Onsongo has shown that, as long as you have a passion for it, comedy is a worthwhile career to pursue.
The entertainer from Nyamira County revealed during one of the interviews that he intends to pursue comedy full-time in the future.
The boy has been highlighted by a number of people, including Churchill, Culture Six, Mike Wako, Eve Mungai, Nyakundi the Actor, Presenter Ali, and Nyamwembe TV.
Onsongo's wealth
The young comedian is already accumulating layers of wealth in quick succession.
Abraham Onsongo salary is at least Ksh. 100,000 from the latest YouTube earning records.
The figure could be higher depending on views received within a particular month.
He bags additional income from endorsements, donations, sponsorships, and affiliate marketing among other lucrative deals.
Comedian Onsongo is finally banking a fortune and may soon enrol in the list of millionaire Youtubers such as Mungai Eve and boyfriend Trevor.
YouTube Channel
Onsongo Comedy YouTube channel with more than 200k subscribers with hundreds of videos and thousands of views. These milestones expose what a talented 12-year-old can achieve within a few months.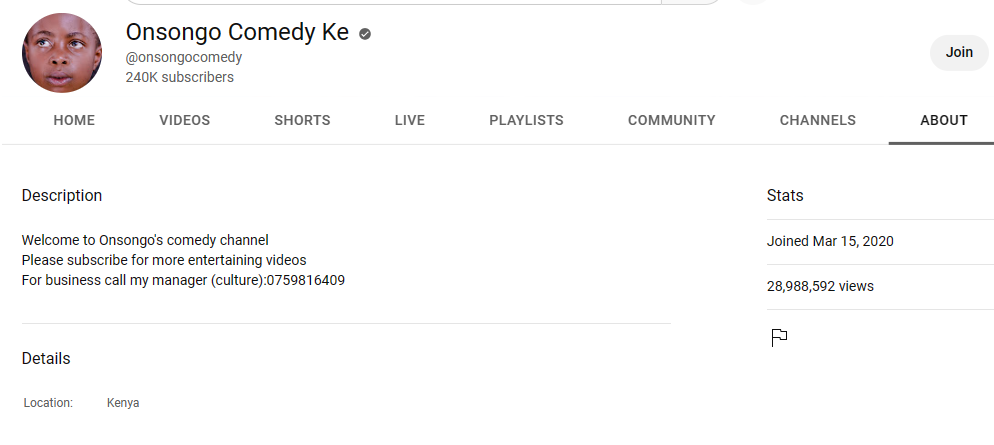 His channel has accumulated a total of 28 million views since it was started.