Babu Owino, the MP for Embakasi East, has received praise from some parents on social media for his online instruction.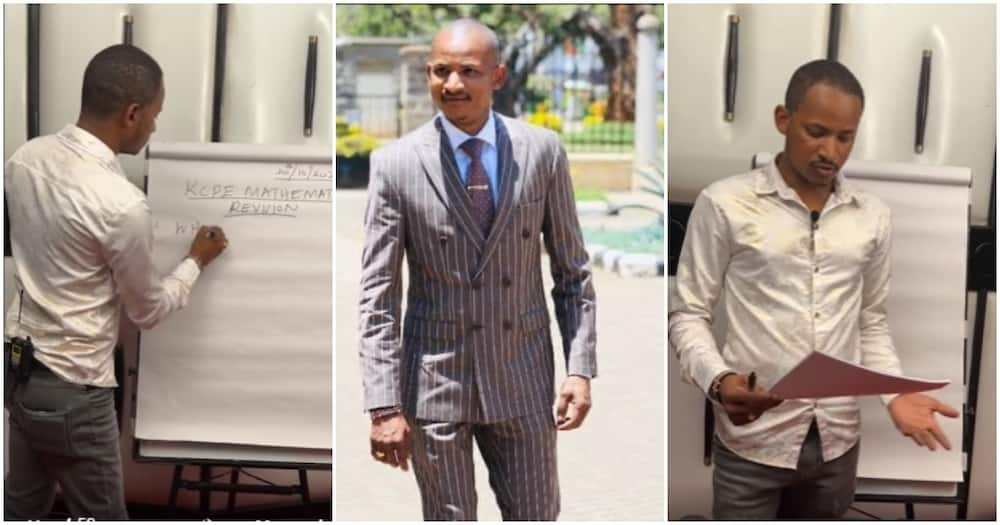 Because of the shortened school year, parents claimed that the majority of their students relied on Babu's virtual classes.
Only seven months were available for study for the 2022 KCPE aspirants, who received their results yesterday.
In April, they entered Standard 8, and in November, they took the KCPE.
Owino was now offering online courses on several areas through his social media.
"Thank you Kenyans for appreciating my efforts in the 2022 KCPE Exams. I'm so proud of our children and I will keep teaching and inspiring our kids to the best of my ability. Education is the key that unlocks the golden door to freedom," Owino posted on his Facebook account.
Parents, thanked him for the classes, especially Mathematics.
Below are some of the thankful posts:
Jey Kiseh: "The unsung hero for the KCPE result is Babu Owino congrats Sir you made the entire nation proud."
Kajiado celebrities: Babu Owino my siblings have something small to present to you…you did it bro
Josephus: So far nobody has thanked or noted Babu Owino's effort fact that he sacrificed his quality time to share, install and brighten our siblings at a zero cost ain't for everyone…. Who does that? God bless you
Joab Ochieng: KCPE mathematics revision that you took the pupils through had 70% content relations. Asante mheshimiwa. On behalf of all candidates from Migori county, hongera.
Zydon Wyki: Congratulations honourable Babu Owino for the good work you did for our kids we've seen the results.
In his virtual lessons, Owino said he selects notable topics which are mostly examined.
"I always try to make it as easy as possible. These are the common topic and they will be set in KCSE," Owino said.