Kenyan queen of controversy rapper Natalie Florence Kutoto, popularly known as Noti Flow, has gifted her girlfriend, King Alami, a Volkswagen worth Ksh 1.8 million. The rapper was celebrating her birthday, and she decided to buy surprise her girlfriend with the gift.
In an interview with Mungai Eve at picnic dinner, the rapper explained that she wanted to make herself happy by making her girlfriend happy. She claimed that King Alami had made her a happier woman, and that is why she wanted to celebrate her.
She revealed that the car gift was meant for King Alami's upcoming birthday on 25th March, but the shipping process was faster than she expected.
"No one has ever surprised me with a car or anything. So I wanted to do it for bae. Also her birthday is 25th this month …… I wanted to be very happy today. And what can make me happy than to see her happy," stated the rapper.
Despite being shy on camera, King Alami could not hide her joy. She claimed that she was unaware that her lover was planning to surprise her. She insisted that Noti had bought her something she had wished for long.
On being asked how she felt, she said, "unexplainable. I was so confused. Its her birthday. I am the one who's suppose to do this staff. Nimefika huku napata picnic, car. Am like wow!"
The couple is planning to celebrate their anniversary this coming April, and they could not hide their joy. "I can't wait for our anniversary," giggled Noti Flow.
On the other hand, King Alami praised her Noti Flow as the most loving amongst the girlfriends she has dated. She even claimed that she had already introduced Noti to her mom, who fell in love with her instantly.
Their journey has faced many challenges, despite the love they feel for each other. Their union has always received a backlash because of their sexuality. However, they claim that they are adamant about making each other happy despite the negative vibe from social media.
Noti Flow even claimed that King Alami was her first woman to date, and she treats her better than the men she dated before.
"She is so loyal. You know us girls, when we love, we love for real. I have dated men before and they ended up cheating on me," Noti Flow assured.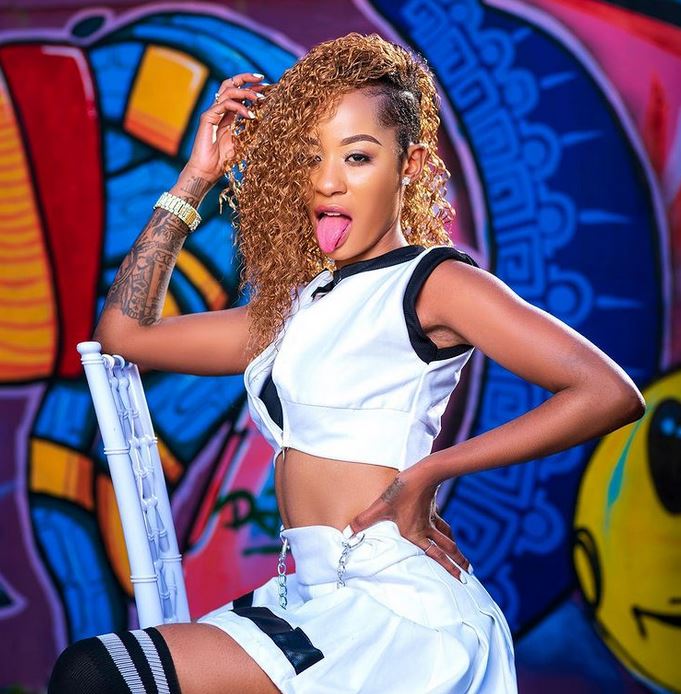 The couple broke the internet a while back when Noti Flow posted how King Alami had tattooed her face on her hand. One being asked the history behind the tattoo, Noti Flow claimed she was mesmerized since no one had ever made her feel special like that.
King Alami insisted that she would never remove the tattoo, even when they break up because she loves Noti Flow.
The couple is among the few Kenyan celebrities who have come out as gays after Sauti-Sol's Chimano and former BBC journalist Makena Njeri.