Actress Sandra Dacha has been at the forefront in helping fellow artistes at their lowest moment.  Currently, Sandra has been holding a fundraiser to settle the bill of comedian, Akuku Danger, who was recently hospitalised at Nairobi West Hospital.
In 2020, Sandra was leading a fundraiser towards the settlement of medical bills, and later burial of actor Othuol Othuol.In an interview with a publication, Sandra says such engagements can be emotionally draining. In Othuol's case, she saw her friend take his last breath.
"Othuol's case was worse, seeing him die…the worst. For Othuol, the brain was damaged, so he couldn't see anyone. He could get shocked…so he had to be tied on the hospital bed because he became rough. He just died a painful death…which is not good," Sandra said.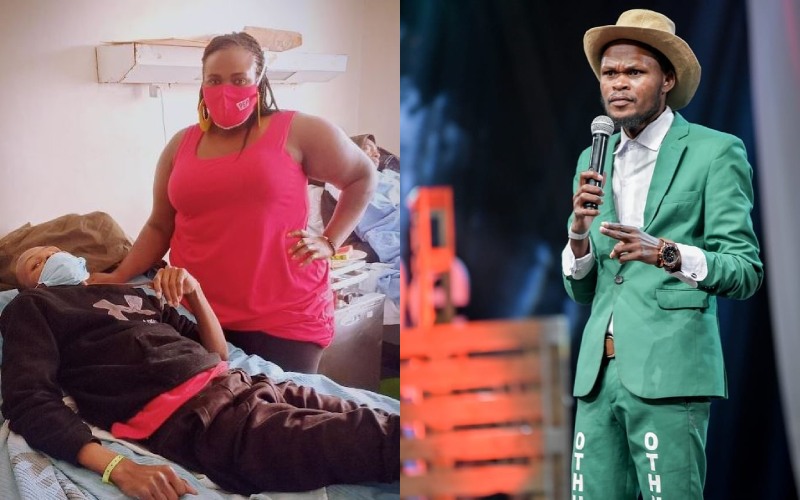 The actress says she finds pleasure in uplifting people.
"I am always there for my friends…if I am close to you…I will be with you. For Othuol, I was the one who took him to Auntie Boss. He was a joker at work but my boss really loved him. 
This applies to everyone, always be there for your friends, family. You never know, let us not forsake each other. Comedians and actors have really come through," she said.
Sandra said she misses her friend Othuol Othuol, and would love to see him one more time, even in a dream.