They were suspended Punished for skipping CAT to attend church service
Kabianga Boys High School board have suspended 17 Students in Kericho County after they attended a church service on Saturday.
The students are said to have skipped a (Continuous Assessment Test) CAT that was administered on the day because they are devotees of the Seventh Day Adventist denomination.
The 17 are all said to be Form Four students who will be sitting for their Kenya Certificate of Secondary Education (KCSE) examinations this year.
The school principal Dr Joash Oloo told reporters that the boys were simply sent home after they skipped their test and he had expected their parents to bring them back to the school to negotiate.
"In a situation where we are neither suspending nor expelling a student, we expect the parent to come over to the school so that we can engage," Dr Oloo explained.
Dr Oloo further explained that the school had respected the doctrine of their faith and scheduled the test for a time when the school thought was appropriate for them.
"We instructed them to sit for their exam between 5.30am and 7.30am on Sabbath day which had not really breached their doctrine or teachings," the principal.
17 SDA Form Four students against Kabianga Boys High School
Through their lawyer Julius Mongare Matonya, the 17 students wrote a letter to the school expressing their readiness to proceed to court if they are not allowed back to school.
Mong'are argued that the courts have set a number precedents in the matter of students belonging to the adventist faith.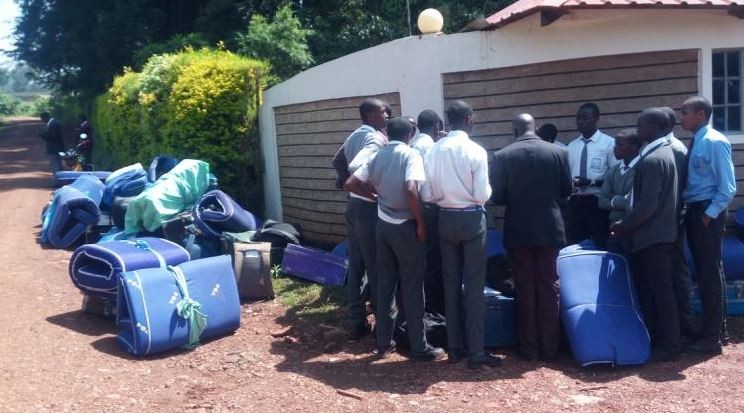 Kabianga Boys High school suspends 17 students for skipping CAT to attend church service