The Toyota Land Cruiser TX, a gift from the WCB boss to Tanasha Donna, the mother of Diamond Platnumz's unborn child, has been spotted on the road.
As a memento of their shared birthdate with Diamond's mother, Mama Dangote, Tanasha received the white Land Cruiser from Diamond when she was pregnant, giving it sentimental significance.
Tanasha was seen driving the Land Cruiser on Friday, November 17, indicating that it had been visibly reclaimed.
Tanasha was having a lighthearted conversation with Diamond's new signee, D Voice, on Wasafi TV via Instagram, congratulating him on his recent accomplishments.
Tanasha expressed her satisfaction with D Voice's recent show during their brief exchange, acknowledging his performance.
Tanasha's residency status in Tanzania is still unknown, which begs the question of where she and her son are currently residing.
The video, which Diamond posted on Instagram, shows that Naseeb, Tanasha's and Diamond's son, has enrolled in Braeburn International School in Tanzania.
In front of the school's emblem, the video shows a young Naseeb dressed in the school uniform, mirroring the appearance of his father.
The start of Naseeb Junior's (nicknamed NJ) academic career at Braeburn is marked by his enrollment.
He is enrolled in the FS1 level of the school's curriculum, which is designed for three-year-olds who enjoy playful and exploratory learning activities.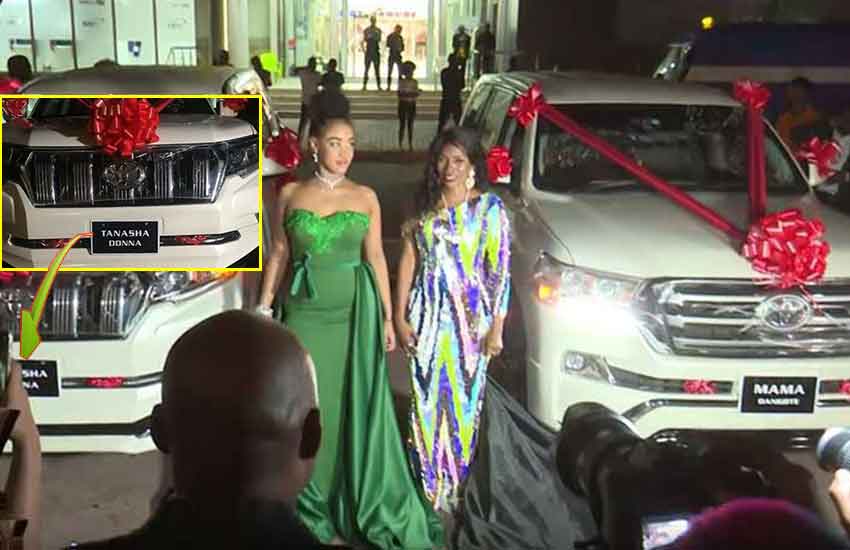 For this level, the annual fees come to USD 9,390, or KSh 1,424,932.
Tanasha's decision to reclaim the Land Cruiser contrasts with her earlier stance.
She said that she had no interest in retaining the car after their breakup, citing her independence and ability to acquire what she needs, mentioning her ownership of a BMW.
"The car is in Tanzania; I had no interest in taking it. I have my car, my BMW. I am not going to leave a relationship and say I am going to take this car, or I am taking this. I can get myself a car, I can get myself what I need," she told True Love Magazine.