Presenter Edk Blessing, a young radio and TV presenter from Bungoma, showed his profound appreciation and affection for Kiss FM presenter Sheila Kwamboka, popularly known as Kwambox, in a poignant Facebook message on May 29.
Blessing, who works at LCN TV and Fresh FM, stated that he had been secretly adoring Kwambox for a long time and couldn't handle the agony of being unable to contact her.
Blessing expressed his emotions and requested Kwambox to embrace him in his heartfelt plea.
Edk Blessing revealed his vulnerability, admitting that his heart had been aching from the unanswered calls and unread texts he had given to media star Kwambox.
"Nimekuwa nikiumia sana kwa moyo na Leo nimeamua kuwa open nimejaribu sana kufikia mwanadada huyu bali message zangu hapokei, wala hanijibu.
Mimi moyoni naumia sana,sioni ata nikiwa na nguvu mwilininakupenda sana Sheila Kwamboka tafadhali pokea ombi langu.
Edk Blessing, the presenter, also spoke to a local media outlet, where he emphasized his willingness to provide for Kwambox if she wanted to join him.
In Bungoma, the 24-year-old said that he possessed an apartment, two cars, and even a hotel.
He believed that having these riches would allow him to take good care of the lovely radio host, demonstrating his commitment and devotion.
The 24-year-old revealed that he owned an apartment in Bungoma, two cars, and even a hotel, all of which he believed would allow him to properly care for the lovely radio host.
Sheila Kwambox's type of a man
Recently, Kwambox revealed her deal breaker in a relationship.
According to her, she would never want to date a short guy.
Being more than 6 Feet herself, Sheila says short men aren't her cup of tea.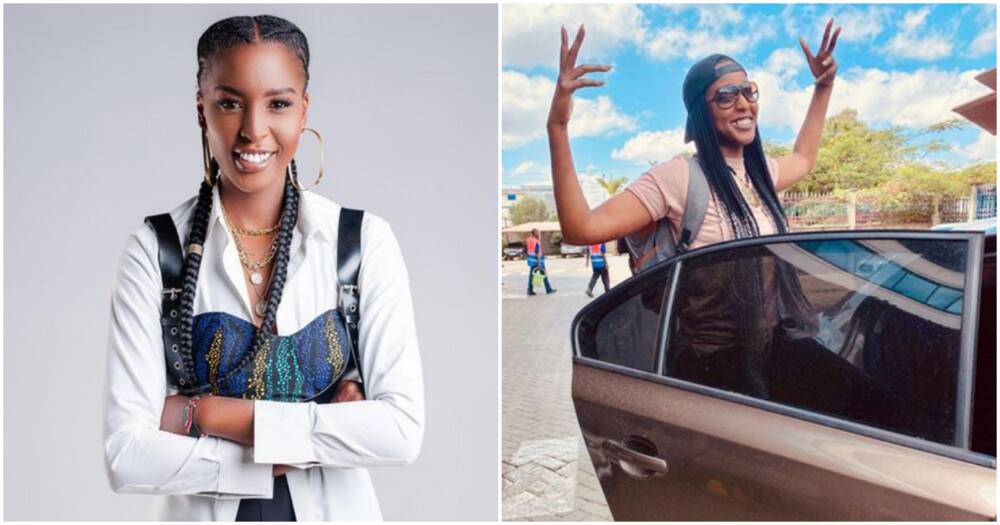 Sharing the qualities of her ideal man with her co-host Oga Obinna, she narrated
"I want a tall man."
Adding:
"The other two qualities can be replaced by money and maybe light-skinned, instead of the usual tall, dark, and handsome."
According to Kwambox, most Kenyan men are of average height.
"No woman wants a short man. Most Kenyan men are 5 inches.
Obinna went on to defend men arguing the proverbial phrase that the shorter the monkey the longer the tail
"A man is a man whether tall or short. "