Kenyan rapper Stivo Simple Boy has released his much-anticipated song titled 'Makasisi aimed at fake pastors in Kenya.
In his just-released song, Stivo accused the pastors of demeaning the church with prosperity gospel.
The song starts with the voice of the viral Shakahola woman who refused to eat and wailed, "Wananiua Yesu."
"Nasikia siku hizi mumeshachafua dini, hekalu la mungu biashara na injili. Pastor tajiri waumini masikini.
Mke wangu alienda kesha, sijamwona tena. Nikuje na ngapi au madem wangapi?. Ninaomba utusamehe Baba."
The song which was uploaded on YouTube 6 hours ago is already receiving great fan reception with over 11,000 viewers already.
The song was produced by Jigedyzer while its video was directed by Dir Davie.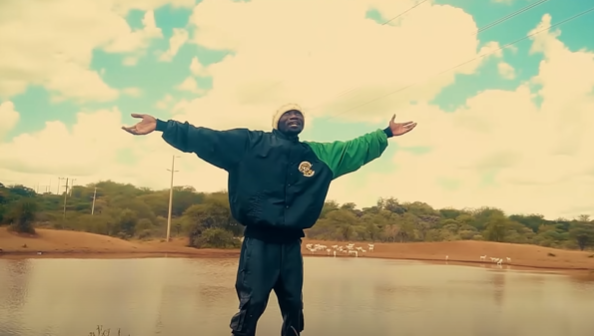 Through the song, Stivo is urging people to beware of false prophets who come in the name of the Lord, but with ill intentions.
"BE WARE OF FALSE PROPHETS, WHO COME TO YOU IN SHEEP'S CLOTHING, BUT INWARDLY ARE RAVENING WOLVES (MATHEW 7:15)."
Here are some reactions from Kenyans:
@djkingdee2544: Who else agrees SIMPLE BOY's growth is evident? Keep going Brother🔥🔥
@emilykerubo2252: This guy is growing each day even vocals is improving.
Producer pia alifanya kazi poa
@orinaemmanuel1795: the honesty in this guy's work is underrated!!!! Keep educating the rotten society. Nice tune.
@naxfabtv: AAAAAH THIS GUY HAS IMPROVED,,,KENYA IS PROUD OF YOU! BANGER🔥🔥🔥