Rayvanny, a popular Bongo Flava singer, recently turned to social media to discuss his breakup with ex-girlfriend Paula Kajala and why he made the decision.
The Next Level Music record label founder wrote on Instagram that he was completely in love with Paula at initially, but his feelings altered along the road.
"I chased you because of love but as you know with time, love ends. I'm not your enemy and neither do I want to fight with you. I'm so proud that you are in a happy relationship," he wrote.
Rayvanny wished Paula the best in life, while sharing his reasons for falling out of love with her and, as a result, pushing for their divorce were due to adultery.
"I know until today you don't know why we broke up, let me tell you. The day I found out you slept with my brother, a guy I respected so much in the music industry and you knew our level of respect for each other, that's where I changed my mind. So let me ask, for that instance who was playing who?" he added.
In response, Paula resorted to social media to refute Rayvanny's charges, claiming that he is the one who is continuously hitting on her friends and even his friends' girlfriends.
"Take me to that so called brother of yours, do you even have any evidence. Can you please stop tainting my image, the damage you did is enough please. Do you want to compare me to your escorts? Just like you were hitting on my close friends and even your close friends girlfriends, what about that. Leave me alone don't stress me. Of importance is that you start hitting the gym," she wrote.
Adding:
"Nilikupa bikra yangu lkn bado ukanidharau. Wewe ndio umefanya naonekana m****a na dunia nzima. Nilionekana nimeiba mwanaume wa watu wakati wewe ulinifata. Nitatoa Siri zote za Rayvanny hadi dunia nzima ishangae."
"You never for once stopped to think that people all over the world mistook me for an escort and as the bad person? I wish I stayed with my innocence. You made people insult me because of your inconsideration. I looked like I had stolen another woman's man when it was you that wanted me and approached me.
"Do me a favour and just keep quiet. It's because of you that I'm now trying to restore my image and show people I'm not what you made out to be," she went on.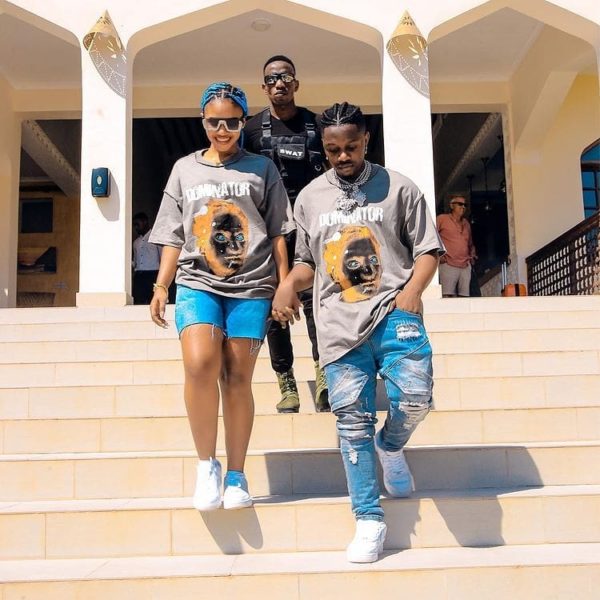 Paula went on to set the record straight on allegations that she stepped out of their relationship.
"I never cheated on you, not even once so just leave me alone. I stayed with you for almost a year. Everybody knows that we broke up while you were already with your other woman. You wanted me to still stay with you when you kept lying and hiding to go see the other woman?
"When you are with me you tell me how the other woman is disturbing you and when you are with the other woman you tell her how I disturb you. I already learnt your tactics and that's why I moved on with my life so stop making me look bad. Do you know how much I sacrificed for my relationship with you? So shut up."
The social media influencer concluded by asking Rayvanny to live his life and leave her alone.