Rapper Stevo Simple Boy has urged his followers not to make snap judgments about him since he has an untarnished soul.
The rapper said this while posting a video of himself donning several outfits on Instagram.
He used a Congolese song in his video.
"Papa matulinga papa kamirigado, papa malovidovi. Jaime mes fans(yani napenda mashabiki sana) apana angalia sura, angalia roho, kijana roho safi," he captioned the video.
KRG The Don Calls Stevo Simple Boy Ugly
Recently, Singer KRG The Don has responded to Stevo Simple Boy's allegations that he doesn't know him.
KRG didn't take this information well and fired back at Simple Boy in a video shared by YouTuber Nicholas Kioko.
"Wewe Simple Boy labda nikupeleke kwa shamba yangu nikuvalishe kanga ukue kama scarecrow kwa sababu sura yako inatisha sana. Usijaribu sana Simple Boy. Sura yako inatisha sana wewe kujicompare na mtu handsome boy kama mimi.
"[You, Simple Boy, I will make you wear a scarf so that you act like a scarecrow on my farm since your face is scary. Don't try me. Your face is scary, and you can't compare yourself with a handsome boy like me]," KRG said.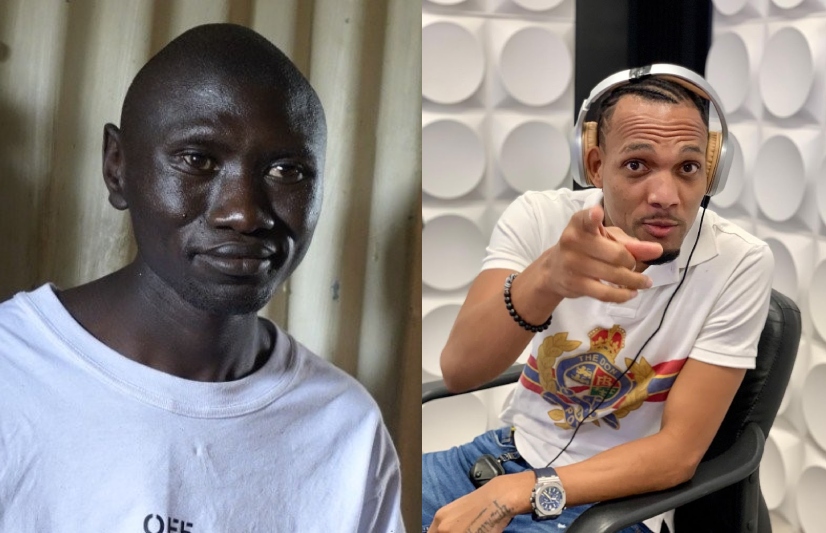 Stevo's post on Instagram brought about different reactions online, considering the fast-rising actor once said that people don't know KRG.
"Sio kwa ubaya ama nini, KRG ni nani nimetagiwa sana kwenye Insta na mbona tunapiganishwa sana kimziki?
"[On a lighter note, who is KRG? I have been tagged on Instagram, and why are people trying to fight our music?]," Simple Boy asked.
It's unclear if Simple Boy was trying to recreate the Cassypool debate.
Simple Boy has enjoyed a larger fan base in Kenya since five years ago when he emerged with the 'Vijana Tuache Mihadarati' banger, while KRG is still trying to establish his presence in the music industry in Kenya.