On Monday, March 27, goons broke into the Kenyatta family's Northlands farm in Ruiru and stole around 1400 sheep and goats.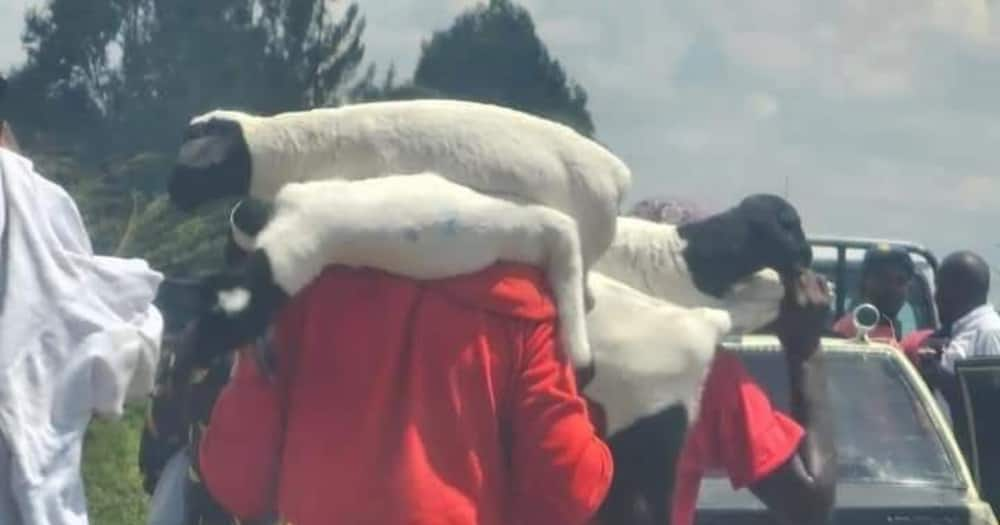 After demolishing a barbed wire fence on the farm, the alleged thugs overpowered the private protection and entered from the Kamaki side.
The manager of Northlands Farm reported that in addition to the theft of Dorper sheep and goats, the farm's stocks, boreholes, and irrigation system had all been vandalized.
When property of unknown worth was being destroyed, police who were supposed to restore law and order were kept away from the farm for the majority of the day.
Some of the Dorper sheep were sold at a throwaway price of KSh 1,000. Others took them to their homes in motorbikes and private cars.
The suspected goons cut down tens of trees using power saws.
After raiding the farm earlier, the intruders presumably set it on fire in the evening.
Videos shared on social media showed flames razing up the tract even as firefighters were a no-show.