Police have been finally deployed to former President Uhuru Kenyatta's Northlands Farm in Ruiru.
This was after an invasion by suspected pro-government protesters on Monday. The vandals ferried aboard public service vehicles and private cars, made away with livestock and cut down trees.
They also set a section of the expansive farm on fire. Witnesses said the looters gained access to the 11,000-acre farm from the Kamakis side along the Eastern Bypass.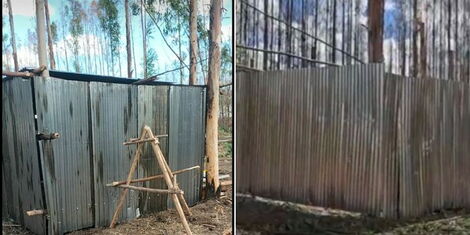 Videos from the scene showed a select group of unbothered intruders measuring land using strings and later erecting a house-like structure hours after the encroachment.
The structure was built as a rectangular room with walls made of shiny iron sheets- giving the impression of being newly bought- and a flat roof. However, it was not clear the motive behind the construction of the structure.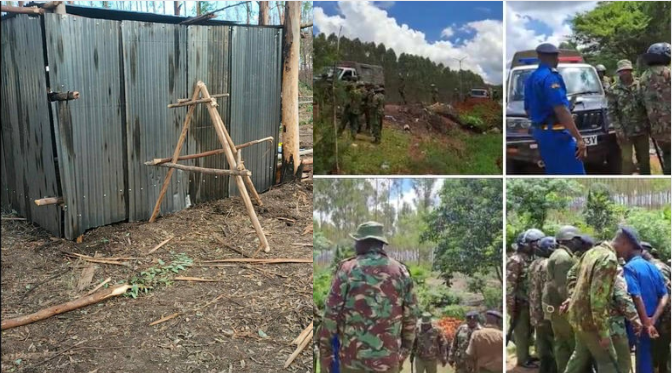 Some of the logs cut from the farm by the intruders were also used in constructing the structure.
Later on Tuesday, March 28, Northlands staff was deployed to dismantle the structure erected on the farm.
Tens of police officers also trooped to the farm to assess the extent of the damage caused.
Police deployed in Kenyatta's Northlands farm 24 hours later after invasion pic.twitter.com/BElZQVirjv

— Radio Citizen (@RadioCitizenFM) March 28, 2023
The vandalism on the farm became a heated talking point, with a section of Kenyans questioning why the police did not show up at the scene at the time of the incident.