On Tuesday, March 28, African Union Commission Chairperson Moussa Faki expressed his alarm at the violence that followed Azimio's nationwide demonstrations.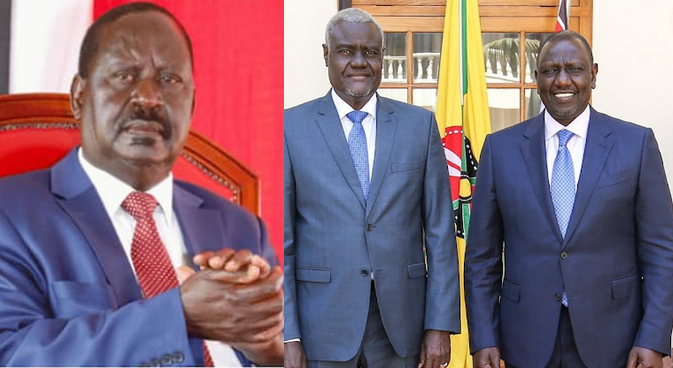 The Chairperson lamented the loss of life, property damage, and disruption of some economic activities in Nairobi in a statement obtained by mkenyaleo.co.ke.
In the highest interest of national unity and reconciliation, he appealed for calm and asked all parties to participate in discussion to settle issues between political participants.
Regarding the criticisms leveled regarding the organization of the general election in August 2022, Mousa Faki emphasized that the process had been successful and had been later upheld by the Supreme Court in response to an Azimio petition.
"In this regard, the Chairperson wishes to recall the successful conduct of General Elections in August 2022 in Kenya and the subsequent unanimous confirmation of the election outcome by the Supreme Court."
"The Chairperson reiterates the total solidarity with and support to the Government and the People of Kenya's efforts working towards national unity, peace and stability in the country," the statement read in part.
The statement came at a time when the Azimio la Umoja Coalition had vowed to continue with the protests despite the hurdles placed by the government in its attempts to contain the situation.
Both sides of the political divide also proclaimed a firm stance ruling out the possibility of a "handshake" between leaders despite calls from a section of the clergy.