Tanzanian musician Harmonize has announced his single status with a billboard. The musician set up the billboard in the same spot where he apologized to actress Fridah Kajala last year.
Harmonize is depicted on the billboard in a black short and naked chest at the beach.
It says, "Single Again."
According to reports, a billboard can cost as little as Ksh 25, 000 per month in rural regions and as much as Ksh 1,400,000 or more in towns and cities.
Harmonize stated he was going crazy when he put Kajala on a billboard urging her to return mid-last year.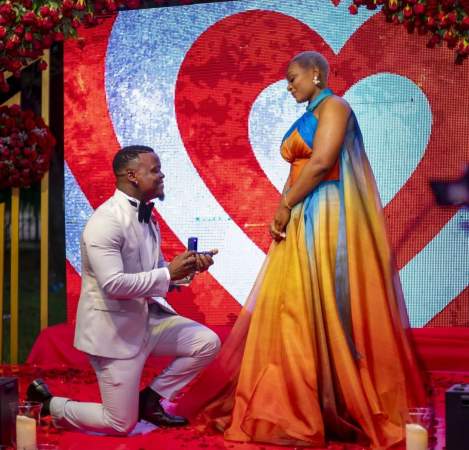 "Fridah my love, don't give up on me. I'm sorry, I know I did you wrong. Reason I'm coming back is because of the plans we had…I hurt you. Come back, I'm going crazy, I don't even know what I'm writing."
Later, the singer inked himself with a portrait of Kajala and her daughter Paula, along with the words 'I'm sorry.'
They split up after months of dating. Kajala ditched the singer in an Instagram message.
"Mimi kama mwanamke na binadamu nimeumbwa kupenda na kusamehe pia,ila kwenye hili nastahili kuchekwa, nastahili kubezwa na kudharauliwa pia😌."
"Sipo hapa kujitetea wala kutia huruma ni kweli nilifanya makosa na nimeyagundua makosa yangu, mimi siyo mkamilifu. Hakika nimekosea familia yangu, ndugu zangu, na marafiki zangu. Kutenda kosa si kosa, kosa kurudia kosa. I forgive my X and I'm ready for the next."