Azimio leader Raila Odinga now wants counties to oversee elections in their jurisdictions in order to enhance the transparency and credibility of the electoral process.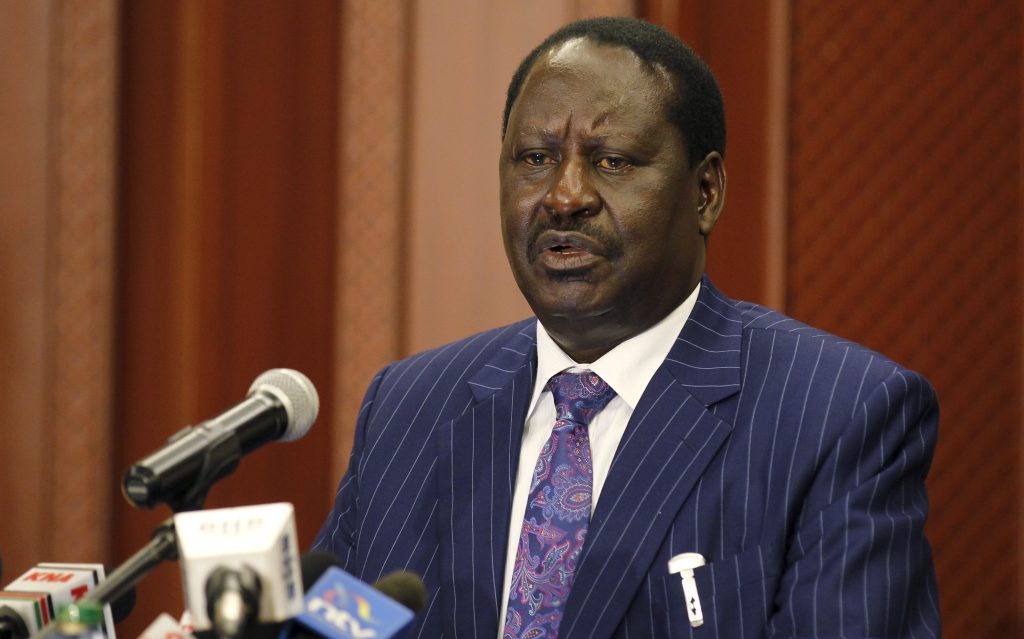 Raila said centralised election management, like the one employed in the country, can be obscure and thereby raise credulity questions.
"Do we need one electoral body to manage our elections or should elections management be devolved to the state regions or counties as in the case of the United States?" he posed.
"Should parties be allowed to second their members to the election management bodies? My answer to these two questions is yes."
Raila made the remarks during Leadership Annual Conference and Awards in Abuja, Nigeria.
Should the Opposition leader have his way, it would mean the scrapping of the Independent Electoral and Boundaries Commission (IEBC).
The US has adopted decentralised election management where polls are overseen by individual states.
By federal law, each state has a designated chief election official who oversees elections in the state.
In 33 states, voters elect the chief election official. In most of those states, the elected chief election official is the secretary of state, but in Alaska and Utah, the role is held by the lieutenant governor.
County or municipal officials typically run an election but the state and federal governments also have roles.
President William Ruto has since assented to the Independent Electoral and Boundaries Commission (IEBC) Amendment Bill 2022.
The Bill sought to alter the composition of the Selection Panel that oversees the filling of vacant positions in the IEBC.
The Bill proposes the Parliamentary Service Commission should have two slots, the Inter-Religious Council of Kenya two and one slot each for the Public Service Commission, Political Parties Liaison Committee and Law Society of Kenya.
The integrity of the recruitment is already being questioned by Raila, who fears Ruto may populate the selection panel with his cronies and influence the appointment of commissioners to him.
"We demand that any attempts to reconstitute the IEBC single-handedly by Ruto cease forthwith so that Kenyans themselves can reconstitute the body after the firm and fair deliberations," Raila said on Monday during an Azimio rally.