Musician Bahati's producer Mesesi has revealed that he is engaged to his 46-year-old girlfriend Judy Lesta.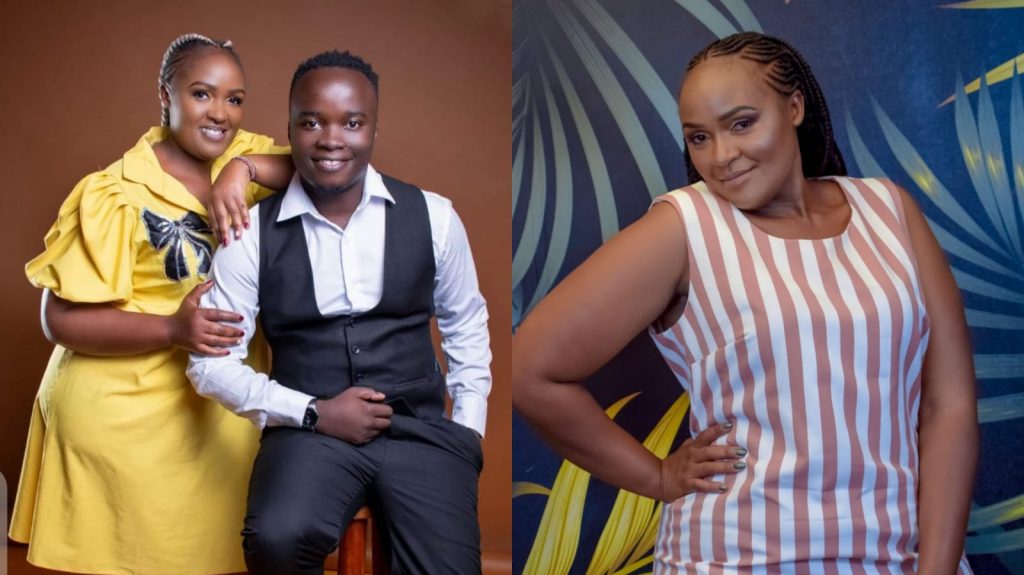 Judy who is officially off the market is a mother of three.
'I'm really happy to introduce to you the woman of my life" the producer said in an interview with YouTuber Commentator.
About the age difference, the producer stated, "I'm really proud of her and I'm going to have a big event to celebrate my engagement and I'm not clout chasing or anything, and ill post our engagement video on her Youtube channel. Kindly support my woman,".
The producer also said that he is very prepared for the hate that will come with all these.
The moment you find the love you wouldn't care anything anyone says".
Masesi also posted a photo on Instagram where they were all coupled up with a cute caption.
"OFFICIALLY ENGAGED!!!!!!! I'm happy to let you know the brand BRAND MASESI and @ Judy-lesta are official couple !!!!!!!!! he who finds a wife finds a good thing!!!! SHE SAID YES!!!! LOVE WINS!!! I want to thank @bahatikenya @diana-marua@dkkwenyebeat @alicekamande@vannyflava @gee-nganga @aggie-the-dance-queen@plugtvkenyaofficial @commentator-254 and many others for the support TOMORROW I'LL BE SHOWING OUR ENGAGEMENT VIDEO at JUDY LESTA YOUTUBE channel 5:30
"THE BEST GIFT ILL EVER GIVE YOU IS TO LOVE YOU @Judy-lesta THANK YOU FOR SAYING YES…YOU ARE MINE forever. Let's show her love." He captioned his latest post.
The producer is really insisting on people subscribing to Judy's Youtube channel raising eyebrows if all these are just for clout or just advertising and marketing Judy.