Esther Musila, the wife of gospel singer Guardian Angel, has had to revisit the question of whether they intend to have children together.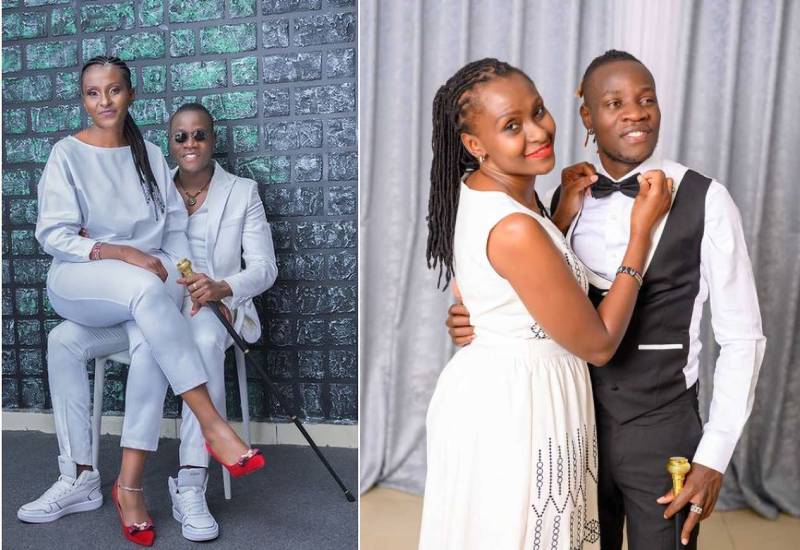 Musila, 53, and Guardian Angel, 33, married early last year after a year of courting.
While they continue to enjoy their marriage, some internet users have urged them to have a child together.
"Are you planning to get pregnant?" a fan asked Musila during a question and answer session on Instagram on Tuesday.
Musila, who seemed annoyed by the question she was asked, replied, "How does that increase the value of your life??"
She also responded in the same way when another person on Instagram wanted her and Guardian to bring their child into the world.
Ms. Musila already has three older children, two boys and one girl.
During the Q&A session, Ms. Musila noted that she cannot live without water, food, and her husband.
Last year, musician Guardian Angel made it clear that having children was not a priority in his marriage with Esther Musila.
In an interview in June, the 32-year-old musician said the main pillar of their relationship was love and not children.
The singer said that having a child with Ms. Musila is an extra gift from God that they don't have to have.
"When I entered our marriage, the child is number two. If it comes or not, it's the same. Number one is our love. If God wants to give us the bonus of the blessing of a child, that's fine. But if it doesn't exist, that's a bonus, we're happy with what we have. Our love is I care," the Guardian said in an interview with Plug TV.
The musician said their love alone is enough and explained that it has brought great peace to his heart.
"If we get a child, it's okay, if we don't, it doesn't diminish anything for my love for my wife," he said.
The two got married on January 4 last year in a small wedding attended by family and close friends. This was after being in a romantic relationship for over a year.