Pastor James Ng'ang'a, founder of Neno Evangelism, gave a car to one of his old female friends on Saturday.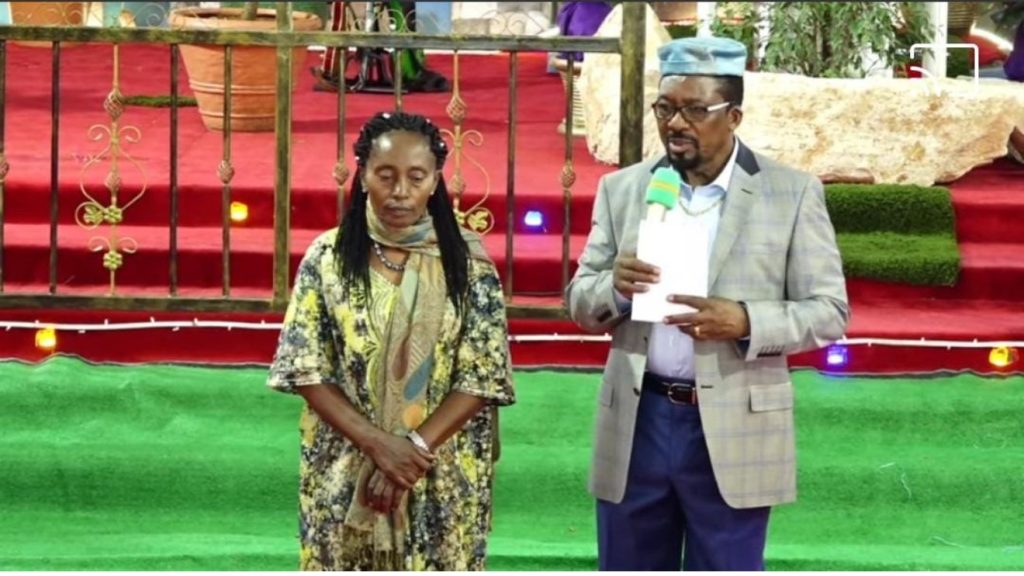 During his all-night prayer event for the New Year, Kesha, the man of God, summoned a lady to the podium and talked positively of how they met.
Pastor Ng'ang'a told his audience that when he was freed from prison in the 1990s, a lady named Mama Mbugua used to buy fruits from his mkokoteni.
"This woman here, I met her in the church that I used to worship at after I left prison," Ng'ang'a narrated.
He claimed that her spouse used to buy him meals when he was struggling.
"She used to buy fruits from my mkokoteni. Her husband also loved me very much. They would buy me lunch and encourage me to continue with my hustle. This woman would step out and buy a lot of fruits from me. She would go to the supermarket but she chose to support me."
He also stated that Mama Mbugua was the person who assisted him in purchasing the choir uniform when he first established his church.
Pastor Ng'ang'a told his wife Murugi to go home with her and let her choose one of their automobiles to go home as a reward for her contributions over the years.
Ng'ang'a stated that he had wanted to reward her for a long time but that now was the appropriate day.
"Please go home with her, so she can choose one car. There are five cars in my home, chose what you want, it will be fuelled and you go with it to Mombasa."
Pastor Ng'ang'a was preaching about opening doors for other people.
Here are some reactions from Kenyans:
Kipngenoh Ruttoh: Watu si wajinga !
Mwalimu Katebes Kibet: Since it does not concern me, let me take this opportunity to remind you dear reader that we have 73 days till the end of January.
Vincent Onchego: This statement sounds incomplete…that is why I am really doubting it. Tell us after what? Why? Where? The motivation behind it and when that car will break down
Lennox Abiolah: All our Ex(es) need to be treated the same.
Maryann Sero: The woman has just been promoted to deputize her majesty Mrs Ng'ang'a indirectly and in style romantically! Simple but expensive intro to the congregation and to the known wife!
Mathias Lolmodooni: She was once his happiness
Den Nis: Mbona anakaa Kimani Wamatangi
Mathira Daily Newspaper: I went for a job interview and my EX was the interviewer. She told me to mention 7 Chinese gospel singers 😔😔
Tonny Okello: Side chicks also pray , remember 😂😂😂
Jeff Muchiri: Alikumbuka aliyomtendetea, EX should be given her respect and be remembered always. Wives should be aware of them
George Bundi: A male bestie is always a patient hyena, ladies we will even award you with private jets.