The River of God lead pastor Reverend Tony Kiamah has caused an online stir after telling men to stay away from polygamy.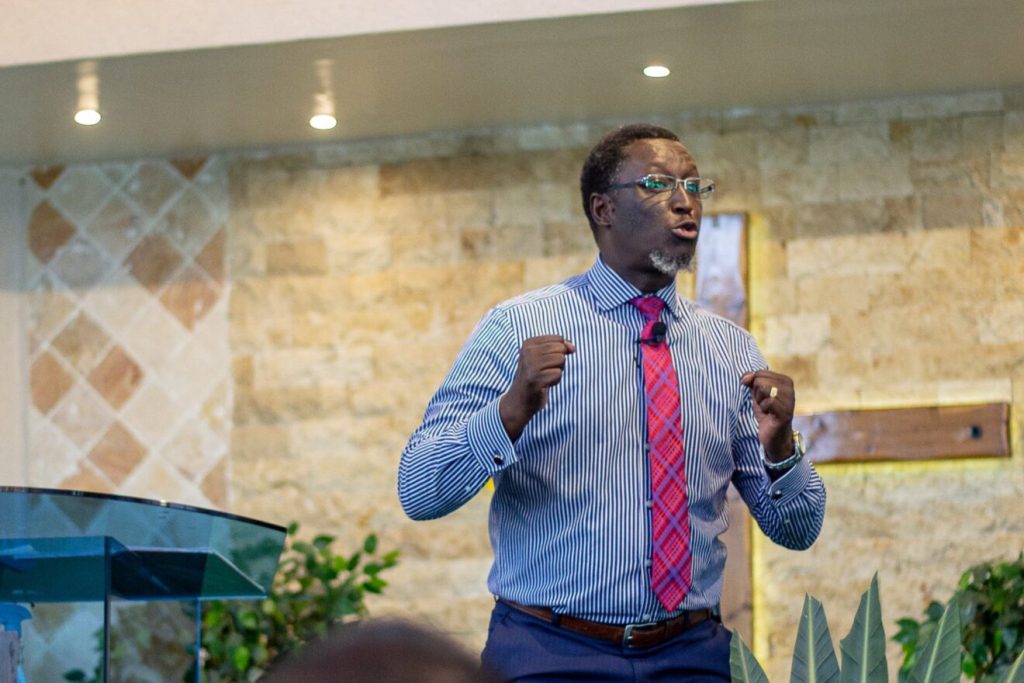 Speaking while delivering a sermon, Rev Kiamah said, "This rubbish of marrying more than one wife, I am telling you the truth, you marry more than one wife, that is the same as going to a shop and buying trouble and bringing it home. I have seen every time a home that has more than one wife, when the husband dies things go south…shetani anatawala."
Adding:
"Tosheka na huyo bibi yako moja ndugu, because in your absense ni shida umeleta kwa hiyo nyumba. It doesn't matter how much money you have. It will never be enough for more than one wife…more than one wife ni shida."
This however did not sit well with a section of Kenyans who felt the pastor had no authority to speak against polygamy.
Citizen TV reporter Stephen Letoo has come out strongly to condemn his remarks.

"Wachana na mambo ya polygamy…it is not for the fainthearted. Stop criminalizing polygamy. Stop making polygamy look like a darkness in a man/woman's life."
"Tafadhali mchungaji tunaomba uheshimu watoto wa watu ambao ni wake zetu. Alot of families that are polygamous have had their husbands dead, including my father who died in 2007…our family is as intact as if our father was still alive. All his wives still love each other, and they will love each other forever."
Adding:
"Nyinyi mnatafuna kondoo wa mungu kila wakati…we are giving you an ultimatum of 48 hours to retract your statement or we ask our members to boycott your your church and attend other churches," Letoo said.
Others argued that the Bible allowed men to marry several women as they could.
We have sampled some of the responses as follows:
Rabolo Sule Jos: You have no experience you only see. try and marry more than one wife and see the sweetness in it how do you talk about something you only see and you have no experience on it
Kirwa Oliver: This Reverend is very insensitive. There could be reasons that are genuine to why one could decide to have more than one family set up
Johnmark Rabuogi Jonyo: Passi hapa unachoma Kuna watu watalala njaa kisa na maana umesema tusioe bibi mbili. Benefiaries wa polygamy ni wengi
Keganda Bw'Onsongo: Huyu anaongea hivo labda half of the married women in his congregation are second or third wives. Huyu hajui biashara
Nancy Simiyu: Sasa sitaolewa wa pili ju yako we usiniletee izo sheria peleka familia yako vitu sai nkushare ati shida ata Kenya Iko n shida mingi kuliko ndoa kweraaaa☹️☹️☹️☹️☹️
Mcee Smalld: Uongo our home is farm and our dad had four ,stop lying ubiri Neno LA mungu mambo ya ndoa achia mungu.
Abonyo Mendelive: Uongo bana 😂
Abbas Hajj: What kind of bible does the man in the clothes read….you are a good public speaker, you can move Crowds … but in reality polygamy still is the solution to so many problems…. research deeper with an open mind.
Sammy Omollo: Pastor kama umeshindwa kulea wake wawili Kaa kando wachia wenye wako na zaidi ya Moja barabara ya maisha
Opio Philip: Men of God should stop destroying our traditional culture do God's work than blaming where the single get there husband from
Joel Maina: Leave alone 2. Solomon had 700+300 concubines na hakusema Kuna shinda.Wewe ni nani?
Ezekiel Murungah: If my grandfather could have married one wife probably I couldn't exist today..preach the word of God and go home.mambo ya society let the society handle itself
Kiamah bans offerings from adulterous men
In a separate video, the pastor banned adulterous husbands as well as those that batter their women to not give offerings or tithes in the church.
"You come to church when you've beaten up your wife, you are sleeping around with other women and here your wife is crying then you bring a big offering. Leave with it!"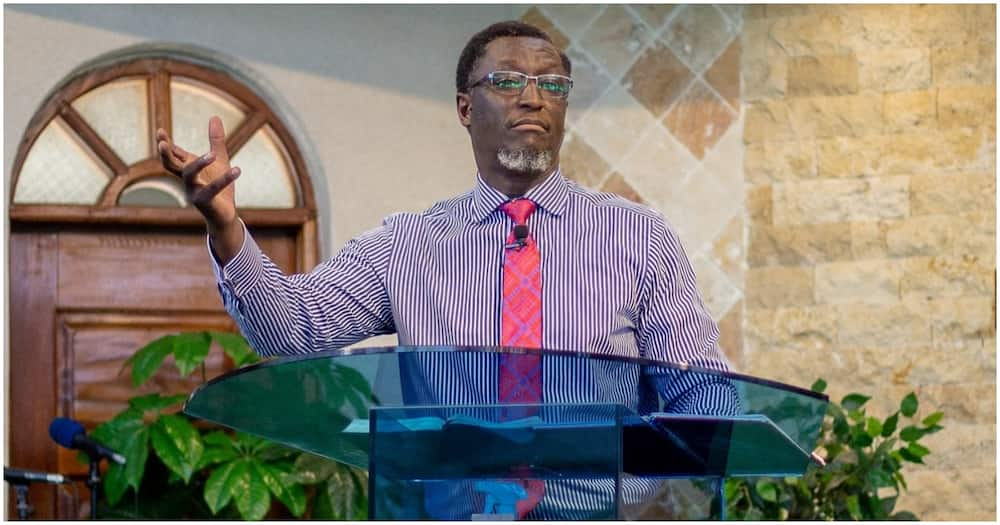 The video of the sermon uploaded on the church's TikTok page has attracted varieed reactions with many of the responses hailing praise to the pastor.
In June, Rev Kiamah cracked the flock when he said that churches that do deliverance every Sunday are concerts.
He explained that these churches do not preach about the Holy Spirit or spiritual maturity and noted that these theatrics never cease to end.