YouTuber Robert Ndegwa Kamau aka Thee Pluto is not your ordinary 22-year-old. He is no idler.
At this young age, the internet sensation is living his best life, and what he has achieved, many, even way older than him, can only dream of.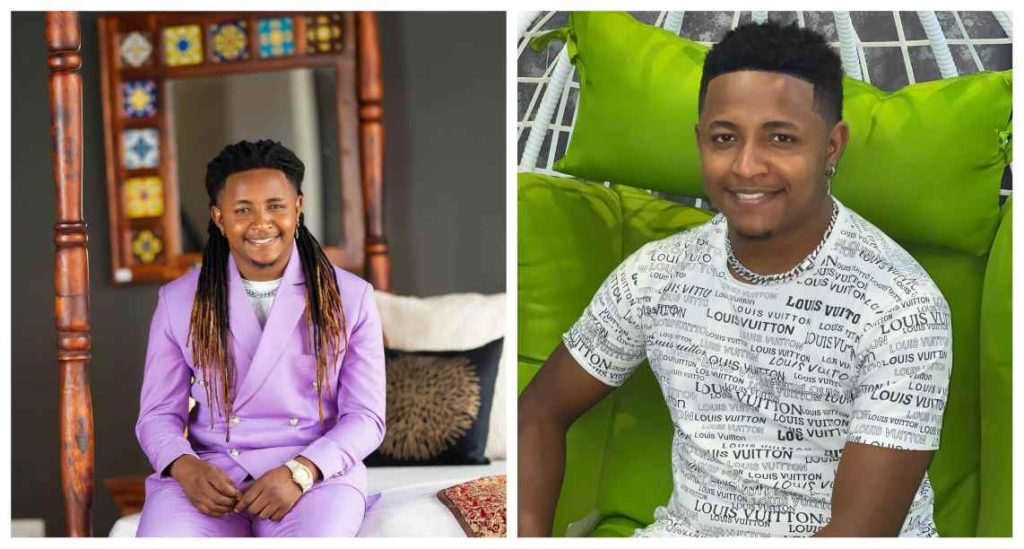 He has learned the ropes and now he is enjoying the fruits of his hard work.
When he joined the Jomo Kenyatta University of Technology and Agriculture (Jkuat) in 2017 to do a degree in economics, his priorities were many. As a lover of soft life and coming from a background that could not fund the life he wanted, he had to look for means to make an extra coin.
He did commercial modelling for a short time before opening his movie shop just near Jkuat.
"My father always taught me to be an independent person. He even involved me in some of his businesses when I was young," he recalled.
His business did well and was able to live the life he desired, but he was taken to square one when one morning he woke up only to find robbers had broken into the shop at night and stolen everything.
"This broke my heart and the first thing I did was to defer my studies. I could not survive in school without money, especially now that I had set a certain lifestyle," he said during an Interview on Jeff Kuria TV.
Fortunately, he did not stay long before securing a job that would earn him Ksh5,000 every month. His work pushed the company to multiply his salary within months and even gave him a managerial position.
The vlogger also started helping different corporates to grow their brands.
With saving here and there, Pluto opened a cereals shop and a clothing store in Nairobi.
With multiple revenue streams, he decided to go back to the university to complete his course.
"I'm in my final semester now. I only attend classes when we have practicals. The theory I can read for myself."
What, however, brought him to the limelight is his YouTube show that has thousands of viewers every day.
He has established himself as the king of the viral Loyalty Test challenge. Basically, it is a game where lovebirds who are dating exchange their phones and go through the messages to see if there is any cheating.
The drama that unfolds makes the episodes addictive. More often than not, a dating duo finds out that their partner has been cheating on them, creating chaos spontaneously.
Additionally, he does marketing for companies and trades in forex.
"Currently I'm financially stable. I have several hustlers that are helping me live the life I've always wanted. The reason why I have succeeded is that I have business mentors."
He advised youth to stop depending on employment and instead grab opportunities to make their own wealth.
"My brother is in Form Four. I have been mentoring him and he is earning his own money. Sometimes I send him to negotiate business on my behalf for a commission.
He also opened up on why he quit Christianity to become Muslim.
"I felt God was unfair when my grandmother died. That woman loved me and taught me so much. She was a staunch Christian. Unfortunately, she passed away just when I was starting to make my own money.
"Why would the Christian God take her away before I pampered her the way she did to me? I doubted that God. Also, Christians judge other sinners a lot," the father of one stated.