Pastor James Ng'ang'a, founder of Neno Evangelism, has purchased a new futuristic bus for his church members.
The bus, as seen in the video, features incredibly comfy seats that can be changed into a single lie-flat bed.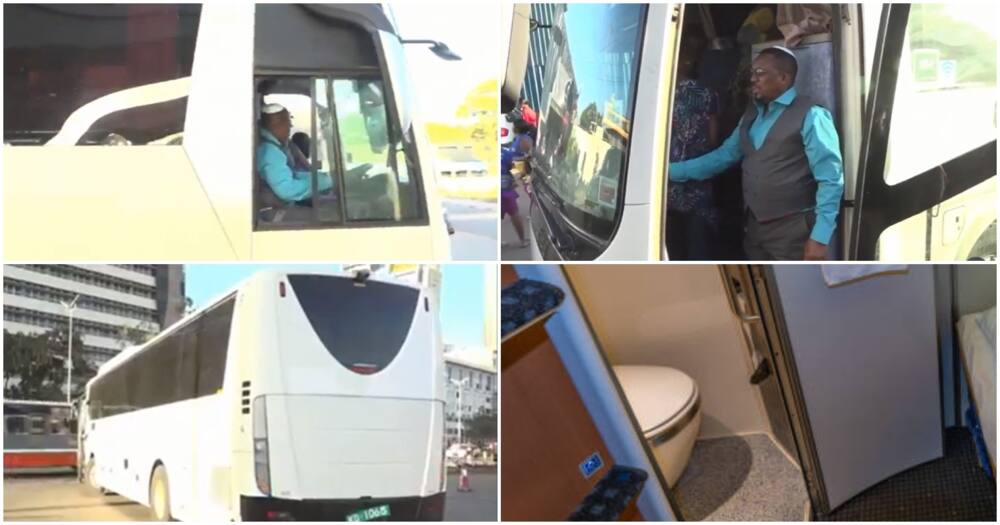 In a TikTok video, Ng'ang'a demonstrated how to convert the cozy blue seats into a bed.
The man of God also revealed a massive TV that is installed in the bus as proof that his followers will not be bored onboard.
As if that wasn't enough, the uncommon bus had a clean toilet on board.
Ng'ang'a displayed the toilet and requested that one of his employees demonstrate how to use it.
Ng'ang'a had previously told his fans that they would be required to pay first before using the bus toilet.
This was two weeks before he bought the bus.