According to a recent survey, less educated males in Kenya are more likely to own a home than those who have attended community colleges or universities.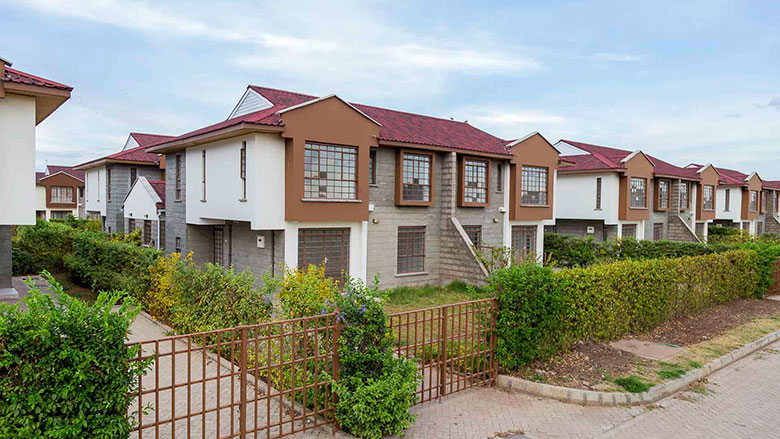 In contrast to the 32.2 percent of males who have completed at least secondary school, 46.7 percent of men who own a home lack any formal education, according to the Demographic and Health Survey 2022 published by the Kenya National Bureau of Statistics (KNBS) on Tuesday.
Similar trends are observed for their female counterparts; according to the data, 10% of female home owners lack a formal education, compared to 3% of female owners who have completed higher education.
This may be a reflection of Kenyans with higher education levels migrating from the countryside to the city in search of employment, where they end up renting or are unable to own a home.
"Women in rural areas (44 percent) are more likely to own a house than women in urban areas (17 percent), although women in urban areas are much more likely to have a title deed for the house they own than women in rural areas," says the Kenya Demographic and Health Survey (KDHS) data.
House ownership is highest among women aged 45 to 49 years at 63 percent and among men aged 50 and 54 years at 88 percent.
The KNDH report shows 43 percent of men who own a house alone are in rural areas while 21 percent are in urban settings.
The same data shows that 37 percent of women that jointly own a house are in rural areas while 15 percent are in urban settings.
According to the 2019 Census report, 73.8 percent of rural dwellings have mud, timber, iron sheets or other inferior materials as the main walling material, highlighting their inferior quality.
The Censors report further shows most houses in rural homes have earth, sand or cow dung as the main flooring material.
The KNDH report shows 25 percent of women own agricultural land compared to 24 percent of men that own land.
Article 40 of the Kenyan Constitution which took effect in August 2010, gives women equal rights to land ownership as men.
Women also automatically become joint landowners with their spouses upon marriage under Article 45(3).
"The likelihood of women who own agricultural land having the title deed in their name increases with increasing wealth, from four percent among women in the lowest quintile to 33 percent among those in the highest quintile," said the report.
Land ownership in Kenya is usually vested in fathers who customarily pass it on to their sons, making it hard for women to secure rights except through their husbands.
The KNDH report which contains key demographic indicators for the country is released every five years. The last report was published in 2014, with the latest one experiencing delays due to the Covid-19 pandemic.