The New York Times has featured a designer based in Kenya for making a difference with her jewellery and fashion lines from recycled materials.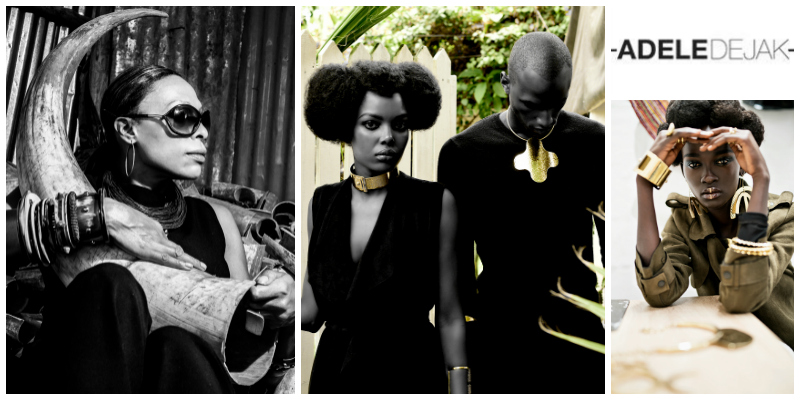 According to the publication, the designer, Adele Dejak, uses horns from ankole cows as well as recycled fridges, doorknobs and car engines to manufacture her jewellery.
Based in Nanyuki, Adele Dejak, the self-titled company specialises in producing jewellery made of brass as well as fashion bags encapsulating hides and horns from cows.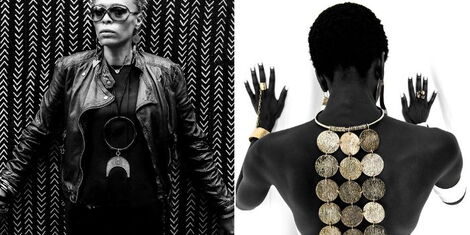 The company, which is emerging from a rough Covid-19 downtime, has a staff of 12 full-time workers, a relatively smaller team from the 40 she employed before the economic challenges.
Her jewellery line retails for between Ksh4,700 and Ksh60,000, while her fashionable bags are valued at between Ksh8,000 and Ksh107,000.
Born in Nigeria, Dejak noted that she was inspired into fashion by the bold attires her mother adorned and which featured bold African prints.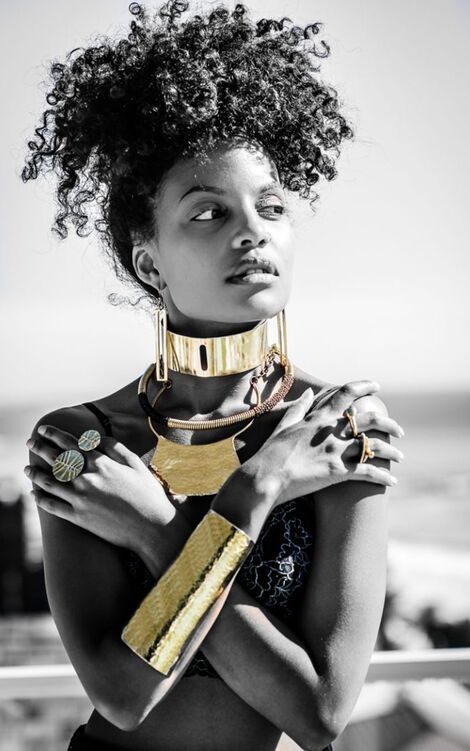 She later moved to Kenya in 2005 and set up the company under the name Magik Grace which she rebranded to Adele Dejak in 2009.
"Ever since I was young, I admired my mother and grandmother's style. They wore bold, vibrant adornments, and they inspired my love for African, handmade accessories," she stated in a past interview.
On her website, Dejak notes that her innate love for fashion, which she held since her childhood, was realised after she graduated with a law degree from Middlesex University in England.
"After graduating in law, it dawned on me that this wasn't my passion. Years later I went to the London College of Communication in 2000 to study typographic design. I moved to Kenya in 2005 and started making jewellery for personal use, experimenting with horn and brass.
"My stunning items caused a stir wherever I went and people kept nudging me to turn this hobby into a business. I finally gave in and started producing various collections of jewellery and fashion accessories, drawing inspiration from the rich African culture. Looking at different pieces, you can easily tell that my stay in Europe also influences my style of jewellery," she added.
She, however, explained that her art pieces are heavily influenced by Kenyan tribes including Turkana, Samburu and the Maasai.
Ranked among the best online shops in Kenya, the company's online outlet spots an interesting interface and sales products with exotic names such as M-Fapiyo Neckpiece, Mahi Beaded Choker and Stefania Mud Cloth Bag.
One of Adele Dejak Jewellery made from the horns of Ankole cows