Kenyan rapper Khaligraph Jones just got crowned the O.G while in Sierra Leone.
The rapper performed to a packed crowd of thousands that were hyped throughout the night and sand along to all his songs as he owned the stage bringing his lyrics to life.
And he felt that moment.
Taking to his socials he shared a video of him performing to a very hype crowd that kept on screaming and jumping along to his beats.
He captioned the video, "Sierra Leone guys love Hip Hop! I performed Lwanda Magere Legacy for the first time and they were rapping along."
Clearly overjoyed and super proud to have such a reception and performance.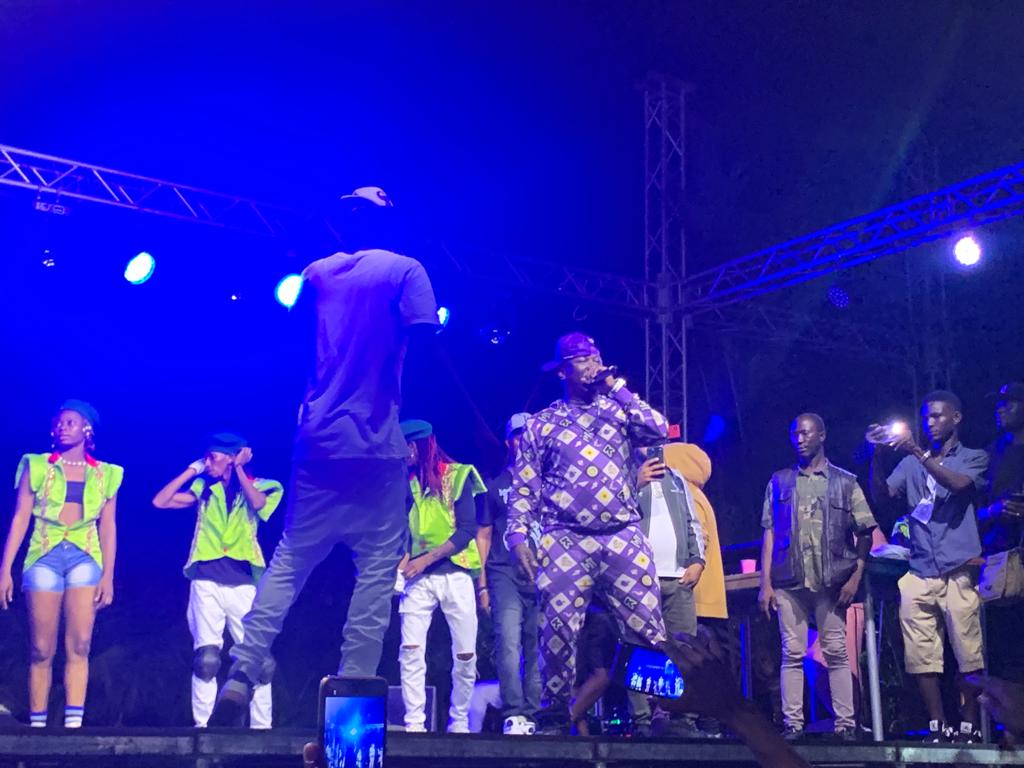 Khali shared another video of him on stage doing his thing as he told people that the performance was live and he wasn't singing along.
"Wavy….No playback just instrumentals," The father of 4 wrote.
Yesterday after his performance he shared a video clip thanking his Sierra Leone fans for the love. In the clip he highlighted different moments from his performance from before getting on stage where fans where calling to him and asking for pics.
To when he was on stage mid performances where fans were chanting his name "Papa Jones" to them excitedly chanting "O.G" as they waved different cloth items and had their flashlights on.
Khali also included some of his stellar performances where the crowd full of thousands sang along to his music including his hit song, "Yes Bana."
A grateful Papa Jones wrote, "Sierra Leone Freetown 🇸🇱 🇸🇱🇸🇱 You all Showed me mad Love today.
Had Too much fun on That stage, Highly Appreciate the Support and the Love, Hip Hop truly thrived on that Stage.
Blessings and Respect @kaodeneroofficial for bringing me out to your people. One people One culture 💯💯💯💯 African Hip Hop all the way to the top, blessings and respect "
Despite the love our resident critic couldn't miss out on the chase to hate.
Comedian instead of congratulating the rapper took the moment to ask him to in fact not return home, claiming that Kenyans were tied of Papa Jones and his performances.
"Sasa abaki huko. Asirudi huku tena. From hapo aende Guinea Bissau, South Africa, Djibouti, South Africa, USA alafu UK Tour. Tumechoka na local shows za Kakamega." Eric said.