Only 170 of the opulent men's watches in the Patek Philippe Nautilus 5711 series were produced, making them an unique item to own.
They were, however, phased out by December 2022, when their manufacture was halted, increasing its worth to $151,000 USD, or Sh 18 million at the current Kenyan exchange rate.
Diamond Platinumz, probably Tanzania's biggest superstar musician, had no reservations about appearing for a photo session when he spotted one.
He made a point of highlighting his watch in his photographs, and astute fans of the chronograph were quick to discover it.
One devoted admirer screenshotted a photo of Diamond and his watch and forwarded it to Instagram user Fake Watch Buster, who determines whether or not fake watches exist.
He thought Diamond was spotting a fake Patek Philippe Nautilus 5711 when he said that.
"Wrong shape of the case, wrong bezel shape and size, wrong shape of the dial, rehaut (inner frame) is too deep, wrong shape and size of the date window, wrong shape and size of the crown and wrong shape of the bracelet links etc," Fake Watch Buster said.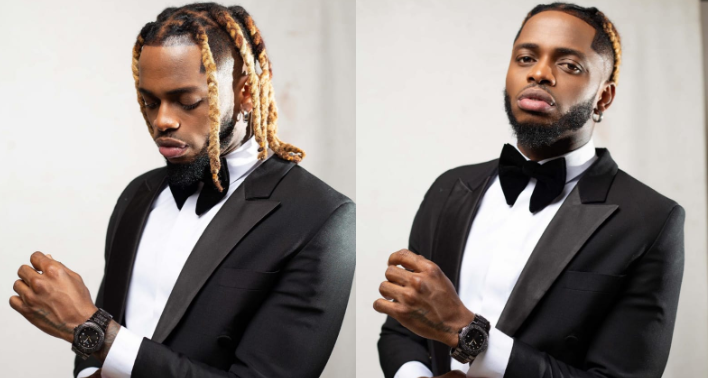 In several Instagram comment sections where this verdict was posted, many wondered how Diamond could lead such a lavish lifestyle where he always showed off mansions, fleets of vehicles and luxurious vacations but could not afford to buy genuine timepieces.
"But Bongo artists! Artists are faking their lives out there including this one (Diamond) who knew he did not have the money and went and got a fake one," laughed mafingaprint.
"He doesn't have money," added Patrick Lyimo.
"Is it a must for him to wear one? Why can't he just wear normal watches and leave the original things to Nigerians," said Magreth Herin.
"Being an artist requires one to be an artist. Why should they play with real money?" laughed Official Ronaina.
Others came out to defend Diamond, saying that as long as he could tell the time, it did not matter if the watch was genuine or fake.
"So what if he wears a fake one? Isn't it showing the true time too? Or aren't the clock hands moving too?" asked Faraja New.