Kiss FM morning show host Oga Obinna has received a lot of backlash online when he warned his househelp.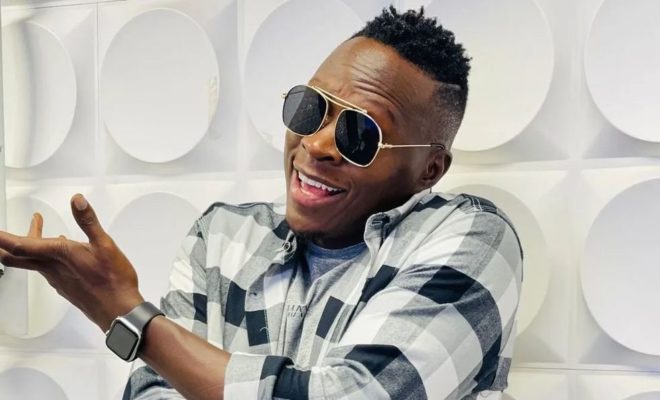 Obinna took to Instagram to vent his frustrations when his nanny failed to return from her vacation on the agreed-upon date and sent him a message the next day stating that she doesn't think she'll be going to Nairobi anytime soon.
Obinna was clearly frustrated in a house full of tiny children, with dirty laundry piling up, meals needing to be prepared, and the house needing to be cleaned.
He uploaded an angry screenshot, warning the help that he'd withhold her pay for all days she didn't work from the time he gave her the job.
"I've been good to you but naona tunazoeana… If you don't come today I will deduct money from 21st December (the day you left) till the day you come back because that's the total number of days not worked. Plus the bonus I gave you for Christmas.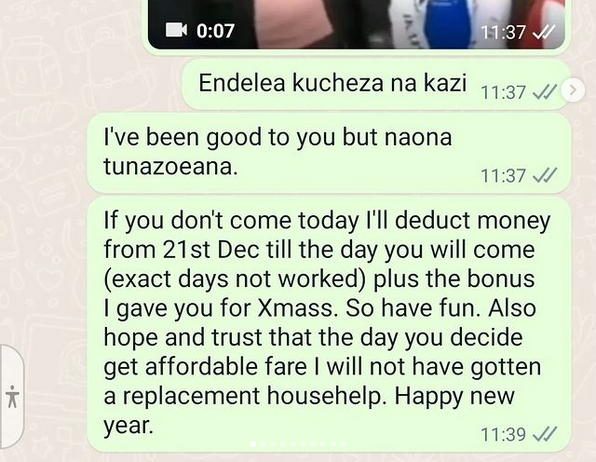 Hope and trust that the day you decide to get affordable fare, I will not have gotten a replacement house help."
Kenyans however,did not agree with him, calling him out for exposing intimate talks online, subjecting her to abuse, and overall exploiting the situation to gain clout.
Kenyans have made the following comments:
leahwhitney248: just deal with her at personal level ,ata anaweza kataa kurudi job juu umemuanika social media ….you should put her in public if she stole something from your house,but not this yawa
roll_in_style_kenya: Unakuanga na utoto sana , plus the way you talk to her in your vlogs sioni aki rudi. You don't have to display everything on social media
benali_ke: Working for a celebrity in Kenya ni Noma
s.anco_fideo: NOBODY, ABSOLUTELY NOBODY: Kenyan celebrities mind: I'll do anything for clout😂😂meeehn is this something to post on social media, really now, 🤔
zaina.khalfan.dollar: Protect her privacy, sio kila kitu mnaweka public