Kenyan comedian 2Mbili is recovering from injuries sustained after being beaten by his baby mama.
According to a message shared by Oga Obinna, 2Mbili has been going through a difficult moment, which has made it difficult to share.
Obinna revealed that 2Mbili has been assaulted, including being beaten, stabbed with a knife, and occasionally burned with hot water.
The baby mama has escalated the attack to the point of assaulting the children and keeping him out.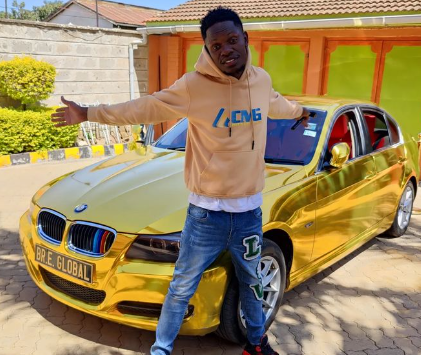 Obinna stated that he has decided to share his story because 2Mbili has been in pain and something can be done before it is too late.
Obinna's video shows 2mbili badly bleeding as he explains that this was the third time the incidence occurred.
"I've decided to speak before it's too late also maybe one day he may have the courage to talk about it but for now just know that boychild needs all the help and love he can get to stay strong for the kids.
"Nobody is there for boychild!! We have gone even to the police station plus GBV offices and NOTHING WAS DONE," Obinna said.
The comic said that they had done everything possible, including reporting the assault to gender-based violence offices and the police station, but that nothing had been done.
Despite possessing all of the evidence, 2Mbili elected to remain for the sake of his children, but the assaults have persisted, and he requires every assistance he can get.
Oga Obinna went on to say how terrible it is that males do not get the care they require when it comes to GBV. He questioned the system's inequity, stating that no one has the right to lay hands on another.
Reacting to the story, comedian YY said 2mbili once covered up being burnt by hot water by lying that he had been attacked by goons. YY said it was important for men to know when to leave toxic relationships.
"I feel sorry for him….tumbili even covered up story ya maji moto akasema ni maboy walimvamia akishoot… maze am glad you can finally talk about it tumbili… not all the times should people stay for the children, sometimes you leave for the sake of the children," YY said.