Dennis 'Omosh' Schweizer, the fiancé of singer Akothee, arrived in Kisumu on Monday evening to begin dowry discussions.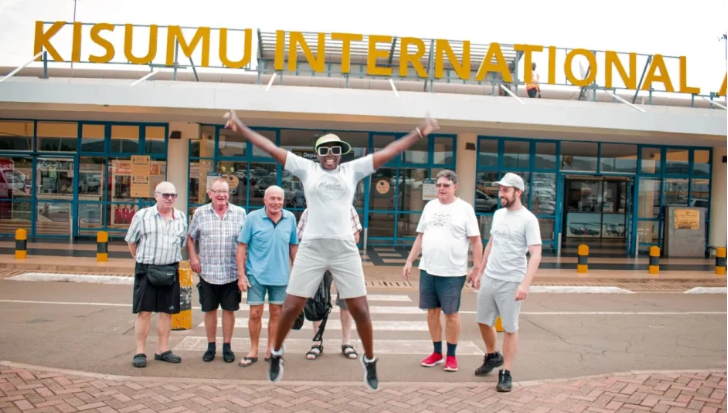 Omosh, who is from Switzerland, arrived with much pomp, accompanied by his Swiss pals, and was met at Kisumu International Airport by the dazzling singer and her closest circle of friends.
The dowry negotiations, which will take place at Akothee's Migori residence, are expected to begin this week.
While Akothee was on vacation in the wealthy Central European country in July 2022, the twosome met.
Three months later, Akothee became pregnant for her, but she miscarried on December 17.
Omosh has since become involved in several of Akothee's Kenyan businesses, even becoming chairman of her eponymous charity.
But, in an interview with Citizen Digital, Akothee insisted that she is still the 'President of Single Mothers,' despite the fact that she was ready to marry and quit the singlehood market.
"I love Omosh very much and I could not wait to get married to him and settle down as husband and wife. However, my position as the President of the Single mothers does not change even with my new title. My title does not necessarily mean I am still a single mother, it basically means a woman who has successfully raised all of her children without the privilege of a partner," she said.
The 'Omosh' entourage, all clad in cargo shorts, gray branded t-shirts, and sports shoes, seemed pumped in images as they posed alongside Akothee, sharing huge smiles, laughter, and loving embraces.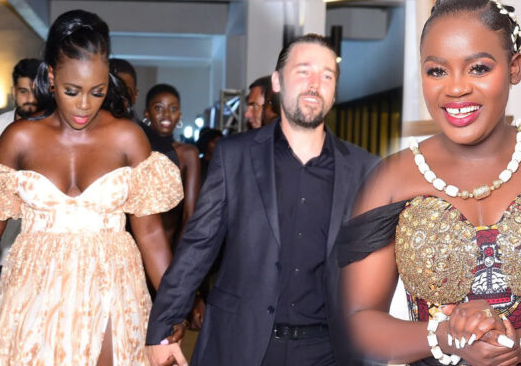 The procession left the airport for one of Kisumu's most prominent tourist attractions, the 'Kit-Mikayi,' or 'first wife' stone, and then to Dunga beach to catch some fresh tilapia and ugali.
On Instagram, the elated Akothee wrote, 'Unaona hawa watatoa Ng'ombe ngapi? Ama tupewe tu Swiss Franc mambo iishe? Mnataka Ng'ombe ama Pesa? Ama yote?"
Akothee, who has run the Akothee Safaris Tours and Travel company for over 13 years has now partnered with Omosh to further push the travel agenda across the borders, bringing onboard her husband's own Switzerland-based travel company MySafari.