Mike Sonko, a former governor of Nairobi, decided to give Karen Nyamu free counsel after learning of her crush on Kylian Mbappé, a French striker.
On December 19, 2022, Nyamu revealed in a post on Facebook that Mbappé was keeping her up at night.
She said that she could "add him some of her age," indicating that she didn't mind the French striker's older age than her.
"Tuna enda France! Last night i couldn't sleep, that boy Mbappe. Ati ako na miaka ngapi, haithuru mimi niko na mingi nitamuongezea😂#Mbappé," Karen Nyamu wrote.
Mike Sonko responded to Karen Nyamu's post by telling her to refrain from engaging in clout-seeking behavior and concentrate on her duties as a senator-designate.
Sonko counseled the senator selected by the United Democratic Alliance (UDA) to quit participating in dramas and to abstain from getting pregnant unnecessarily.
"Karen my Sister you have a very bright political future. I know you as a strong bright woman even b4 you met this karao wa Mugithi. Hebu punguza hizi drama kidogo wacha kufinywa finywa na kuzaa ovyo ovyo kama paka bila mpangilio alafu unafuata baby Dady hata akiwa na wife," Sonko wrote in part.
The former governor of Nairobi also reminded Nyamu that the ruling party had overlooked many of its supporters in order to select her for senator.
"UDA left out so many loyalists who wanted to be nominated waheshimiwas and just favoured you for the position. Kindly focus na job na Mungu atakupa chali ako na stick kushinda ya huyo karao wa mugithii na huyo Mbappe," Sonko added.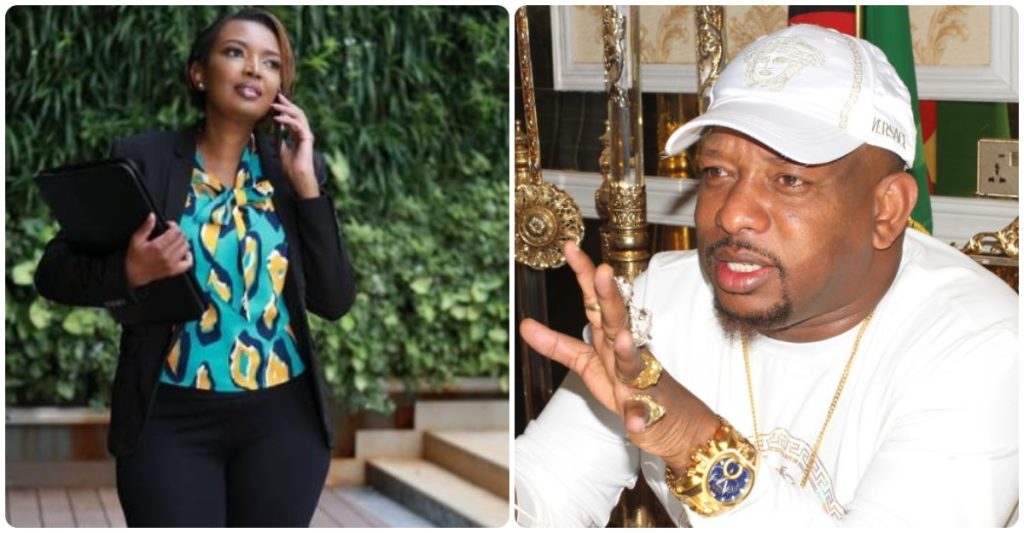 Karen Nyamu revealed she was crushing on Kylian Mbappé shortly after she announced that she had broken up with her baby daddy Samidoh for good following the drama in Dubai.
The UDA-nominated senator stated that she had broken up forever with the Mugithi star.
In an Instagram story, Nyamu who had earlier engaged in a dramatic altercation with Samidoh's wife Edday Nderitu, stated that she had made a 'conscious' decision to end things with Samidoh.
Nyamu was quick to point out that her decision to publicly announce the break was fueled by the manner in which the drama was witnessed.
"Great and powerful women will attest that many times our weakest link is the men we get involved with. I am stopping the pattern. I have made a conscious decision to end for good my involvement with the father of my babies and now ex-Samidoh Muchoki," she stated.
"I know I could have called him and ended it quietly but I decided to make this as public as the drama and controversy have been. This had become a concern, especially with the position I hold as a member of the 4th senate," she added.