Jack Dorsey, the creator of Twitter, is currently traveling the nation after touring some of the city.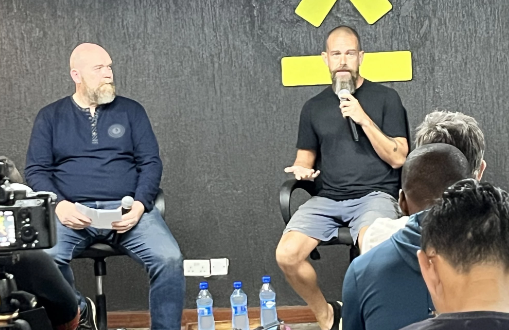 Prior to the social networking company being purchased by billionaire Elon Musk, Dorsey, one of its creators, startled the staff at Crazy Grill in the parklands by dropping by for a meal.
Forbes' most recent statistics indicate that he is worth an astounding $4.2 billion (Sh500 billion).
Later, at the iHub in Kilimani, Nairobi, he met with tech enthusiasts.
Without going into great detail about his visit's purpose, he just uploaded images of his stopover.
However, from what we could gather from those in attendance at the iHub session, Jack discussed the expansion of the ICT sector in Nairobi and Africa.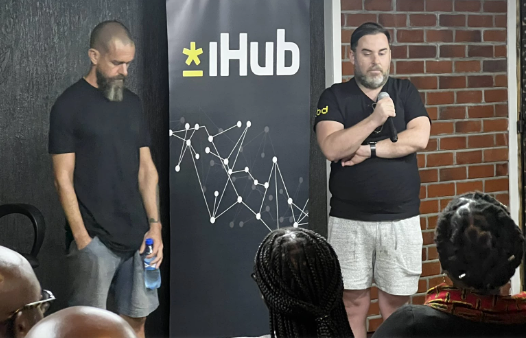 He also shared information on how he created popular tech products like Twitter and Block Inc, a maker of financial tech solutions.
After Twitter was sold for $44 billion, Jack kept a 2.4% stake in the social media corporation (Sh5.4 trillion).
"Amazing reunion at iHub organised by Erik Hersman. Excited to meet all the Kenya tech ecosystem founding members as we learn from Jack on running Twitter CashApp and Square," said tech enthusiast Sam Gichuru.
It's interesting to note that Kidato's creator, Gichuru, invited the IT expert to Kenya in a tweet in 2019 after expressing his desire to meet him.
The visiting software mogul expressed his admiration for Kenya's innovation scene and claimed that Nairobi and Africa as a whole could teach the 'west' a lot.
Following reports that his company, Block Inc., had invested $2 million (Sh245 million) into Gridless, a start-up in Kenya and a sustainable bitcoin mining company founded by Erik Hersman, Jack traveled to Kenya.