The tourism sector is one of the main economic pillars of the country. Despite being one of the most affected by the pandemic that hit the country in 2020, the sector has been recovering gradually following the return of global travel.
According to Animals Around the Globe, Maasai Mara Game Reserve and Amboseli National Park are some of the best Safari parks in Africa.
The two national parks emerged among the top ten in the continent alongside three entries from Tanzania, two from South Africa, and one from Botswana, Namibia and Zambia.
Maasai Mara Nature Reserve
It was ranked the best game park in Africa by the report.
A famous tourist attraction at the mara reserve is the wildebeest migration that takes place between July and September. It is recognized as one of the Seven Wonders of the world.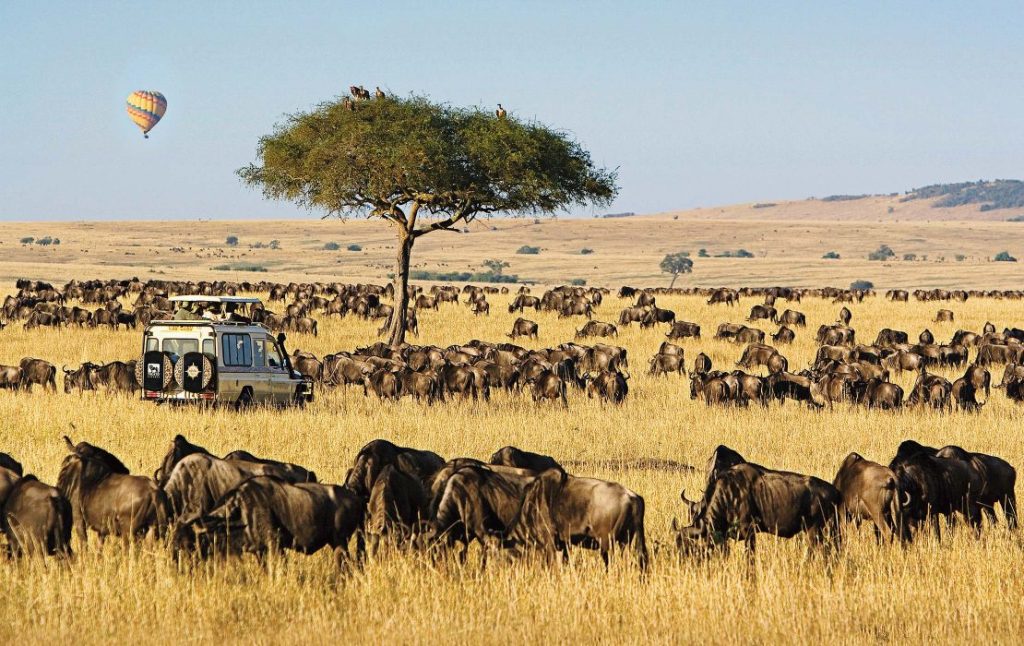 It is described by visitors as one of the most spectacular shows on earth. According to National Geographic, more than 1.5 million wildebeests migrate through Kenya's Maasai Mara and Tanzania's Serengeti National Park following the seasonal rains.
Wildlife that can be spotted in Maasai Mara include giraffes, elephants, lions and big cats, wildebeest, buffalo, antelopes, zebra, and hyena. The park is also a rhino sanctuary, for both black and white rhinos.
Tourists flocking the reserve can use luxurious hot-air balloon safaris to safely witness the wildebeests in large numbers.
Accommodation in the park is available as the reserve is home to two of the best lodges in Africa.
Angama Mara Lodge and Beyond Bateleur Camp were ranked as the best lodges in Africa by the World Best Awards survey. The two lodges offer non-traditional safari experiences.
Amboseli National Park
It was ranked tenth by the report.
Tourists visiting Amboseli National Park are treated to the sight of large Elephant herds among other wildlife species.
Amboseli National Park is at the foot of Mt. Kilimanjaro in Tanzania. The mountain stands at 5,895 meters above sea level and creates a good ambiance for the visitors.
Very old elephants still live in the park and tourists are able to observe the animals' social behavior in the natural set-up.
The park is also home to the big tusker elephant known as Craig. Craig is one of the rarest elephants in the world. He is one of the last super tuskers left in the world at 50 years,