A church in Nyamira was rocked when the pastor of the Seventh-Day Adventist Church expelled bridesmaids for improper attire.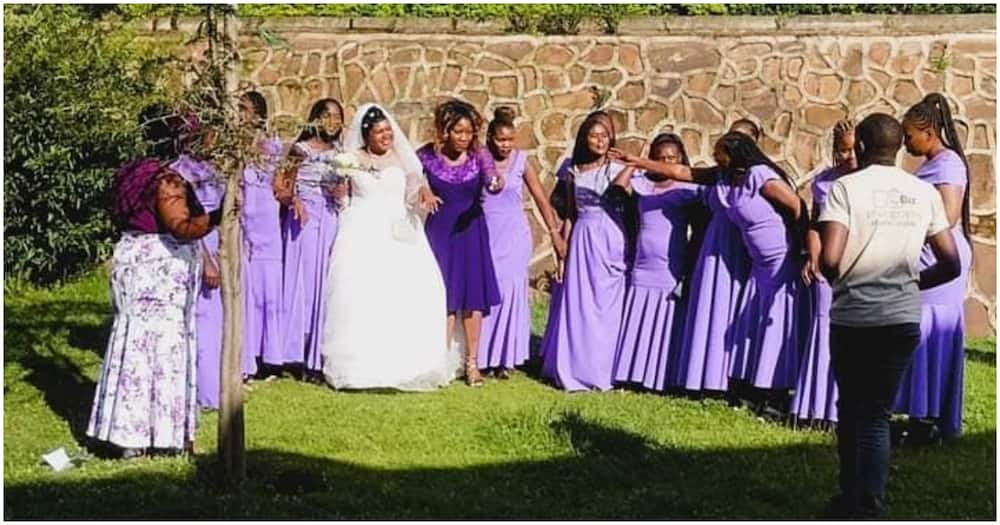 According to a video, the visibly enraged man of the cloth told the audience that their attire violated the principles and norms of the Seventh Day Adventist church.
SDA pastor chases away bridesmaids from a wedding for not being SDAs pic.twitter.com/8Z7JNpOa5t

— The Standard Digital (@StandardKenya) December 31, 2022
The Pastor's arguments were based on the fact that the wedding he was celebrating was a church wedding and hence a Holy union.
"Kama umevaa jinsi isivyo stahili, try somewhere else not this Seventh-day Adventist church. Harusi tunayofanya inaitwa harusi takatifu, ndoa takatifu. Hata kanisa haiwezi kaa na vitu ambavyo haviendi na mpango wa Mungu," the Pastor said.
He claimed that the church was known for being a stickler to biblical guidance on dressing and other things and therefore could not compromise on the dress code during a church wedding.
"Ninawatangazia sai kwamba the SDA church is known by its rules and the truth we follow in the Bible, so kama wewe umevaa na njia isiyofaa, can you move somewhere else and do your things there. Sindikiza wengine but not here," he said amid jeering from the crowd.
Some of the bridesmaids wore figure-hugging outfits that displayed their well-sculptured curves in wedding photos.