John Waluke, an MP for Sirisia, has begged President William Ruto to assist him get out of prison after receiving a 67-year sentence for defrauding cereal companies out of Sh297 million.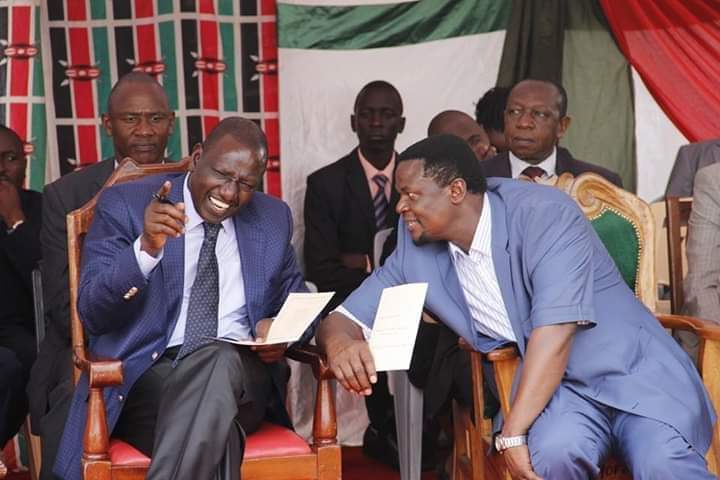 For the crime she and Grace Wakhungu committed in 2004, the magistrate's court sentenced Waluke to 67 years in prison or a Sh1 billion fine in June 2020.
The sentenced individuals appealed the ruling to the High Court.
The High Court upheld the two's sentences in October 2022, ruling that the prosecution had provided sufficient evidence to convict the two.
However, Waluke and Wakhungu appealed the judgment to the Court of Appeal.
On December 8, Waluke seized the chance to ask President Ruto for assistance in obtaining his freedom.
Ruto is on a two-day visit to Western Kenya.
Speaking in the Kakamega State Lodge, where Ruto was meeting with Luhya community leaders, Waluke claimed that a prior powerful leader had promised to assist him in achieving freedom but had broken his word.
"The leader (name withheld for legal reasons) said he'd help me secure freedom. However, he later said his hands were tied, and that he had tried everything possible, but the judges refused to listen to his pleas. You (Ruto) are now the Head of State, and I believe you are in a great position to help me secure freedom. Please use your position to rescue me," Waluke told President Ruto.
In 2004, Waluke and Wakhungu, who owned Erad Supplies and General Contracts Limited, were paid Sh297 million by the National Cereals and Produce Board (NCPB) in what was later discovered to be a fraudulent payment.
The charges against them stated that being directors of Erad Suppliers, they presented a false invoice of $1,146,000 (Sh115,072,725) on February 24, 2009, as evidence in the arbitration dispute between Erad Supplies and the NCPB.
There is no any extra-judicial means that the president can use to help Waluke out of the sentencing except for presidential pardon.
A presidential pardon is the granting of forgiveness by the president to an individual sentenced to jail for crime.
While a pardon results in an opportunity for the individual to avoid punishment for the crime, it does not necessarily erase guilt. If the president believes the person should not receive punishment for the crime, he or she may grant a pardon.