News
Massive Hiring! Nairobi County announces job vacancies paying UpTo 200K
Kenyans interested in working for the Nairobi county government now have a chance to join after it announced 77 vacant slots.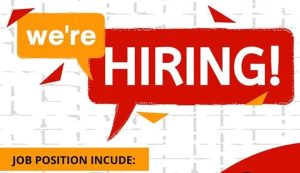 In an advertisement on the county's official website, the county has announced a number of opportunities ranging from County solicitor, principal counsel, and counsel.
For instance, those seeking to serve as County solicitors will earn between Ksh133,870 and Ksh197,800 with a house allowance of Ksh60,000 as well as a Ksh20,000 commuter allowance.
Successful candidates will pocket a monthly salary starting from Ksh13,270 to Ksh197,800 depending on the job scale and will also enjoy house and commuter allowances.
The assistant director for Tourism will be eligible for a salary of between Ksh87,360 and Ksh121,430 while principal Cooperative officers will pocket between Ksh56,370 and Ksh87,360.
Employees in the lowest-ranked position of cultural and heritage assistant will receive between Ksh25,470 and Ksh33,950.
How to Apply
Interested candidates are advised to create accounts on the Nairobi County's website's recruitment portal at cpsb (dot)nairobi(dot)go(dot)ke(slash)jobs(hyphen)page
While at the portal, they must populate details about their educational qualifications, professional qualifications, work history, and experience as well as their membership to professional bodies.
Part of the requirements involves the candidates showing proof that they satisfy the requirement of Chapter Six of the Constitution which constitutes the leadership and integrity of all public officers.