Charlene, the second child of President William Ruto, was trending once more on Twitter on Tuesday due to the recent unofficial tasks she has been completing.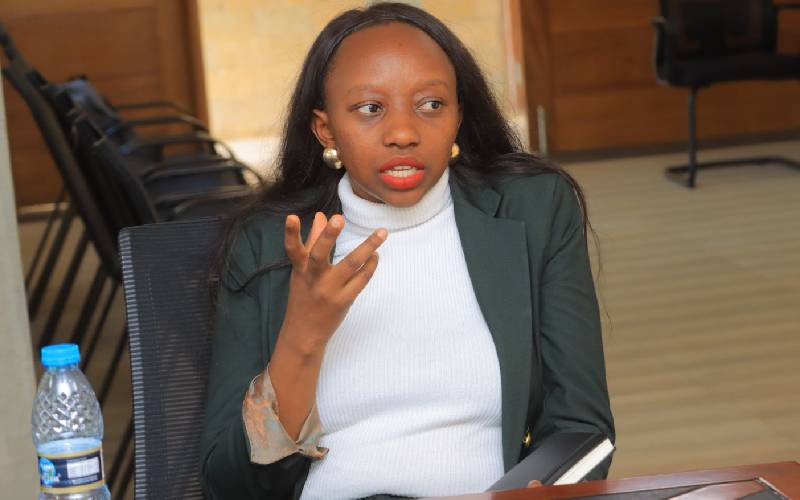 Charlene, who has been in the news ever since her father took office on September 13, seems to think that her status as the First Family's daughter is enshrined in law.
Charlene is seen referring to her office as the Office of the First Daughter while presenting members of her team at a gathering in an undated video clip that has surfaced online.
"Before again I continue I wanted to introduce quickly my team from Kenya," she said.
She went ahead and introduced a Mr Mike Sagana, whom she said is a politician and her principal advisor.
"And this is Jermain Momanyi, he is the head of Trade and Investment at the Office of the First Daughter," Charlene said to which the crowd responded with cheers, giggles and claps.
"I don't get what is funny," Charlene said in response as she continued with the introduction in the 40-second clip.
Office of the first daughter is properly constituted.

Awuoro! pic.twitter.com/5N91hppu9H

— Robert ALAI (@RobertAlai) December 13, 2022
Office of the first daughter is properly constituted.
Here are some of the reactions from KOT:
@Thee_mavERIC: "Office of the first daughter"…even kenyattas were not this shameless
@kibeandy: In Kenya we now have 'Office of the First Daughter'? And she seems to have on of those tu agendas from majuu
@Osama_otero: Agenda ya kesho ni hii story ya "office of the first daughter" UNACCEPTABLE! Effective Imediately.
Juma G 🇰🇪 @jumaf3: Office of the First Daughter? Are we being serious now? 😆😆😆. Si we just turn into a monarch then so that we have Princes Charlene Ruto of Sugoishire? But why do politicians' kids & spouses think when we elect their parents or spouses we have automatically elected them? 🤔🤔
@AbdulahiAdan10: We have now got the office of the first daughter with staff budgeted for and fully funded by the tax payer.Hasora ataware 😂
On November 26-27, Charlene trended at number one on Twitter as people questioned in what capacity she engaging in political affairs.
This followed her series of political engagements including visits to county assemblies, meetings with governors and an unofficial state visit to Morocco.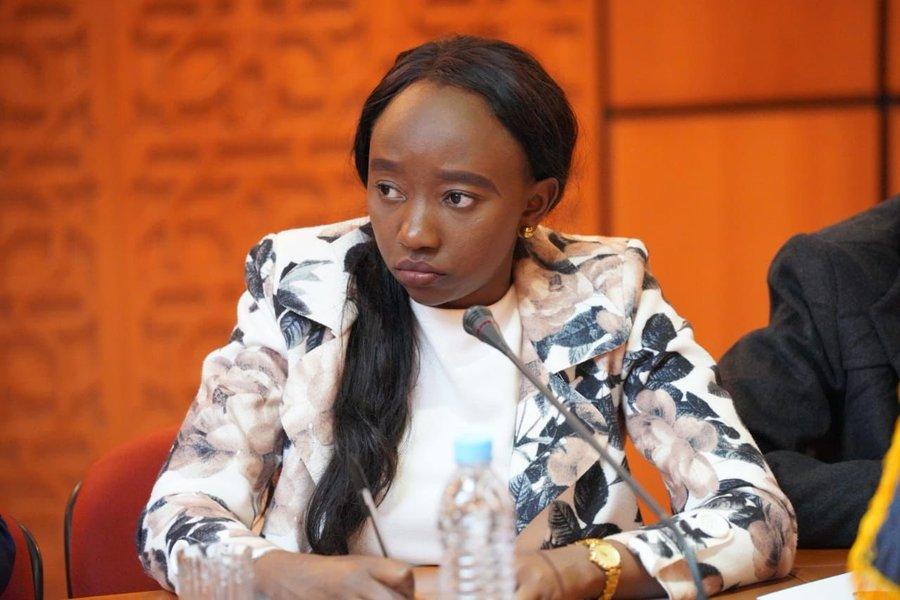 On November 29, Charlene appeared to respond to his critics when she went shopping at Quickmart supermarket in an apparent mockery of her critics who nicknamed her Quickmart Ivanka.
Those behind the tag drew parallels between her and former US President Donald Trump's daughter Ivanka Trump who traversed the country during her father's reign, working, but without a defined official role.