Narc Kenya leader Martha Karua has confirmed that the Azimio will host separate Jamhuri Day celebrations at Jacaranda Gardens on December 12.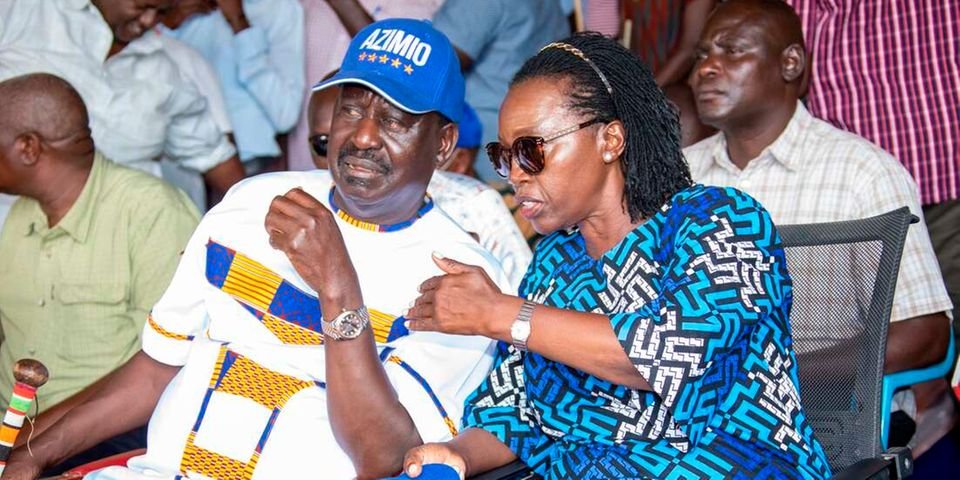 Speaking to the media on Monday, Karua said the country does not belong to an individual, hence why they will hold their own celebrations.
"On December 12, at Jacaranda Gardens, we will have our own event to celebrate our independence and our republic. This is the republic of Kenya not the republic of an individual or a regime," she said.
Karua said Ruto and his Deputy Rigathi Gachagua have a very narrow view of the country that they neither know where Kenya has come from nor where they want to take it.
"Ours will be a celebration of patriots, those who don't like to hear that word, itakua ni mkutano wa wazalendo." she said.
"It will be Jamhuri ya Wazalendo, men and women who have made sacrifices for this country and who know where the country is supposed to be heading," she said.
On November 30, the Azimio coalition took more radical steps as part of their pushback against President William Ruto, which includes a parallel rally on Jamhuri Day.
The rally is meant to counter the Kenya Kwanza government, which Azimio chief Raila Odinga and his team claimed is a "dictatorship of a failing regime."
The decision to have parallel Jamhuri Day celebrations was made during a joint coalition meeting at SKM Command Centre in Karen.